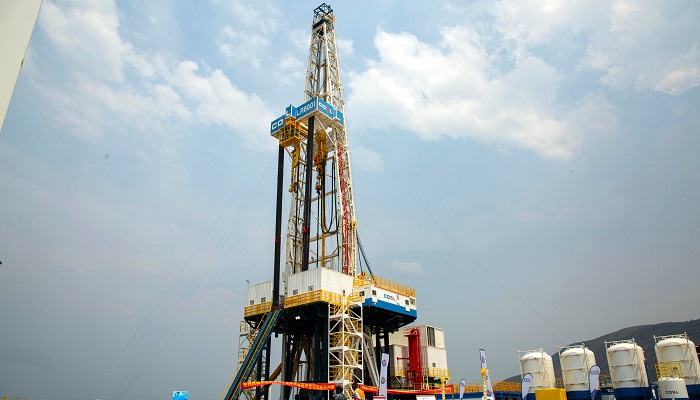 Uganda has recently launched an official oil drilling programme as it looks forward to joining the club of crude producing nations with a massive project that has enraged certain environmental groups.
The Kingfisher field happens to be a part of a $10 billion scheme for developing Uganda's oil reserves that will be based under a lake spread across the west of the country. In addition to it, a vast pipeline shall be built to transfer the crude to the global markets through one of the Indian ocean ports based out of Tanzania.
Ugandan President, Yoweri Museveni, has gone on to officially commission the beginning of the drilling campaign on the Kingfisher oilfield and has described it as a milestone.
The first oil is expected to flow in 2025, which is around two decades later since the reserves were found in one of the planet's most biodiverse zones.
The state-owned China National Offshore Oil Corporation operates the Kingfisher Field, which is anticipated to produce 40,000 barrels of oil every day when at peak. The Ugandan energy minister, Ruth Nankabirwa, said that they are excited as a country and Africa to attain such a feat.
The 2006 exploration of oil under Lake Albert somewhere also gave high hopes to the economic aspirations of Uganda.
It is estimated that there are 6.5 billion barrels of crude oil lying under the lake, of which around 1.4 billion are recoverable. These reserves can last for 30 years, and production can peak at 230,000 a day.
The entire project will be developed by CNOOC, the state-owned Uganda National Oil Company, as well as a French oil giant. That said, the plans to tap oil from Lake Albert have hit a roadblock, with several activists as well as environmental groups opposing it as the fields happen to be located in many natural reserves, surrounded by a fragile ecosystem.
Last week, Uganda rolled out a licence for the construction of a heated pipeline worth $3.5 billion that will run from Lake Albert to Tanga, a Tanzanian port. It is going to be the longest pipeline, at 1443 km, once it is completed.