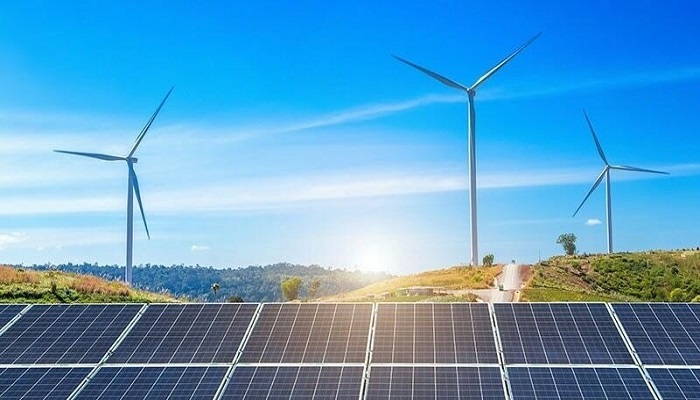 As shown by recent research from Morningstar, Europe is currently at the forefront of global renewable energy adoption. But there are emerging challenges that may hinder future advancements in this field.
Currently, renewable energy accounts for roughly 20% of Europe's total energy demand. However, there is a goal to increase this percentage to 42.5% by the decade-end.
Morningstar stated that several of the elements that have pushed it to its current level in the last decade are now shifting and becoming barriers.
The analysis discovered that renewable energy sources are not as inexpensive as they are often portrayed. The cost of any project is determined by various factors, such as geography, capital intensity, as well as the cost of capital. Despite the significant decrease in costs, it is essential to consider these factors as they influence the overall cost of each power source. As a result, there is substantial overlap in costs for different power sources.
The costs of offshore wind projects have risen by 50% due to higher construction and capital expenses. As a result, there have been project problems, renegotiations, and unsuccessful auctions.
In order to meet renewable targets, it will be necessary to significantly increase costs, as it is unlikely that these costs will go back to previous levels. The costs for offshore wind have risen substantially, primarily due to the rise in wind turbine prices. These prices experienced a sudden surge in 2022 after several years of continuous decline.
Morningstar does not anticipate a return to previous levels, which will continue to exert pressure on offshore wind costs and pose an obstacle to renewable energy targets. Delays in obtaining permits for renewable projects pose an additional risk to achieving renewable energy targets. Europe currently experiences some of the longest permit times globally, exceeding its own standard.
The challenges posed by higher costs and delays in offshore wind projects make it difficult for solar energy to fully compensate for the gaps, as this energy also has its own set of risks and issues to deal with.
One notable observation is that solar energy tends to be more expensive in Northern Europe compared to Southern Europe. In contrast, offshore wind energy is a more viable option in southern Europe due to its ability to generate a greater amount of energy with less variability.
Worldwide inflation and its higher interest rates pose significant challenges as they dramatically increase costs, thereby jeopardising the development of both current and future projects, especially in the offshore wind sector. These challenges get worse with ongoing permit delays across Europe, while the implementation of increased assistance in the US makes it a more attractive destination for investment.
According to Tancrede Fulop, a senior equity analyst at Morningstar, Europe's rise to a leadership position in renewable energy over the past decade can be attributed to two factors: declining interest rates along with construction costs.
Since the end of 2021, these favourable conditions have turned into challenges.
Furthermore, the implementation of the Inflation Reduction Act has enhanced the competitiveness of the US in comparison to Europe when it comes to manufacturing and the advancement of renewable energy sources.
There is a possibility that ecology and ecology-friendly parties may lose their majority in the forthcoming European Union parliament elections in June 2024, which could have a negative impact on CO2 prices.