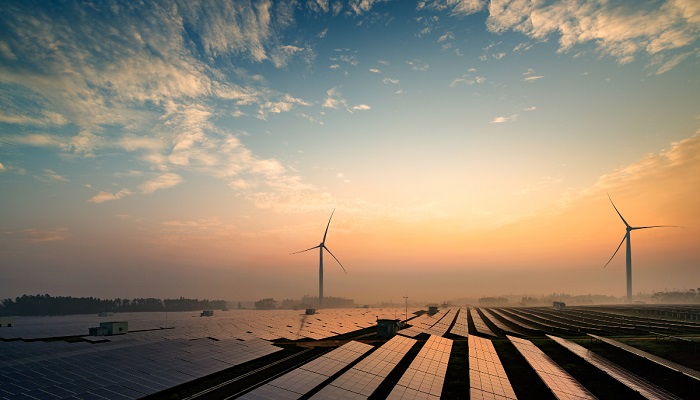 Emirates Water and Electricity Company- EWEC which is one of the leading organisations in the integrated coordination of purchasing, planning, and supply of water as well as electricity across the UAE, has gone on to achieve a record when it comes to delivering clean and renewable energy. For the very first time, the EWEC went on to meet 80% of the overall demand using renewable as well as clean energy through its solar as well as clean nuclear plants, supplying 6.2 GW of the 7.7 GW total demand.
The prominent achievement of meeting 80% of the total power demand only by using clean and renewable sources is a testimony to the future vision of the country's efficient leadership in order to develop top-notch systems as well as energy infrastructure.
The company is also stepping up the strategic execution of Abu Dhabi's energy transition so as to reduce the reliance on decoupling water production and hydrocarbons through power generation by funding the development of utility-scale solar power as well as low-carbon intensive reverse osmosis water desalination procedures.
It is well to note that by 2030, EWEC looks to raise Abu Dhabi's solar power generation to close to 7 GW and also manufacture 90% of its water by using RO plants. The strategy of the company is to collaborate with and support Abu Dhabi's Department of Energy's clean strategic objectives and the UAE's water security strategy realisation by 2035 and 2036, respectively.
All this will lead to contributing to the achievement of the UAE's NET Zero strategic initiative by 2050. The CEO of EWEC, Othman Al Ali, said that they are very proud to have efficiently delivered such a high volume of power demand through clean and renewable means. He added that having supplied 60% of the total power demand in December last year was indicative of their at-pace deployment when it comes to sustainable energy and thereby serve as an example to the world of the country's strategic net-zero ambitions in working towards the advancement of COP28.
He went on to say that growth in their diverse portfolio when it comes to world-leading renewable projects of utility scale is going to play an integral role as far as pushing the country's goal of energy transition and decarbonization is concerned. They look forward to a consistent partnership with their project associates as they pursue sustainable advancements as well as efficient supplies of power and water in Abu Dhabi and across the UAE.
System Operations Executive Director at EWEC, Easa Alzarooni, stated that they are forging ahead this year and approaching the year of sustainability with another key achievement of meeting over 80% of the total power demand via solar and nuclear means. This feat, as per him, was achievable due to flexibility when it comes to system operations and collaborating with other control centres across the country so as to provide integrated, plush real-time applications, capabilities of advanced analytics, and operational planning when it comes to meeting the demand-supply balance through their sustainability goals.
The delivery of this energy could be made possible by solar power generation that was connected to the grid and had power from Shams CSP, Noor Abu Dhabi, as well as the Barakah Nuclear Energy Plant. It is estimated that EWEC's present as well as future renewable projects collaborating with Barakah Nuclear Energy Plant are estimated to reduce carbon emissions by 50% from 40mn tonnes in 2020 to almost 20mn tonnes in 2025.