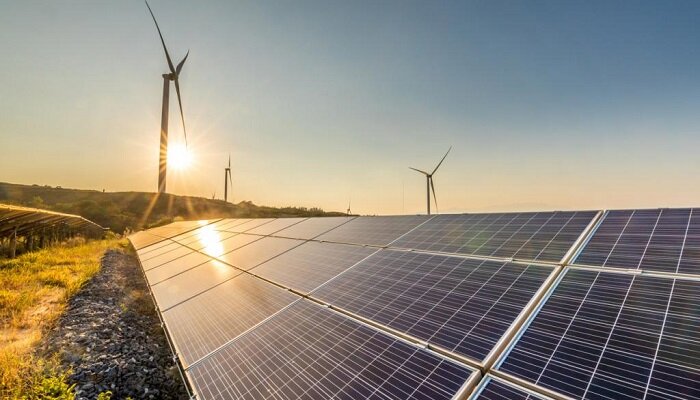 Netherlands' state-backed firms have committed to establishing a green hydrogen fund worth $1 billion for investment in South African projects. This initiative was announced during an event in Pretoria, attended by the leaders of the Netherlands, Denmark, and South Africa, where they also discussed investments in renewable energy. Although the specific allocation of funds was not disclosed, Denmark's involvement was indicated. The SA-H2 fund, a first for South Africa, will involve the participation of state finance institutions, namely the Development Bank of Southern Africa (DBSA) and the Industrial Development Corp., as well as Climate Fund Managers BV, Invest International BV, Sanlam Ltd., and other strategic investors.
South Africa's ample wind and solar resources, along with its industrial capacity, position it as a potential major producer of green fuel, which is expected to replace natural gas in the future. While the Netherlands could act as an import hub, South Africa has the unique advantage to play a significant role in the global hydrogen market. The funding for this initiative will be raised in South Africa or through alternative channels. The SDG Namibia One fund, which also aims to secure $1 billion, operates in a similar manner, according to DBSA.
Regarding climate finance, South Africa is making preparations to implement an $8.5 billion agreement with some of the wealthiest nations in the world. This pact aims to support South Africa's transition away from coal usage. Denmark and the Netherlands are currently engaged in discussions to join the Just Energy Transition Partnership, which includes South Africa, the UK, US, France, Germany, and the European Union. Three individuals familiar with the matter disclosed this information earlier this month.
The hydrogen fund is the first of its kind and is expected to inspire similar initiatives in the future. Its purpose is to act as a finance facility that combines different funding sources in order to encourage greater private-sector investment in the industry. Alongside this, the three countries involved announced a range of partnerships. Invest International committed to establishing a 300 million euro ($327 million) water infrastructure fund for South Africa, while a Dutch venture will transform the soon-to-be idled Grootvlei power plant into a climate-smart agriculture hub in South Africa. Denmark plans to contribute approximately 3.2 billion rand ($174 million) towards green energy projects in South Africa. The event was attended by 130 business leaders from the three nations, including representatives from Vestas Wind Systems A/S and the Port of Rotterdam.