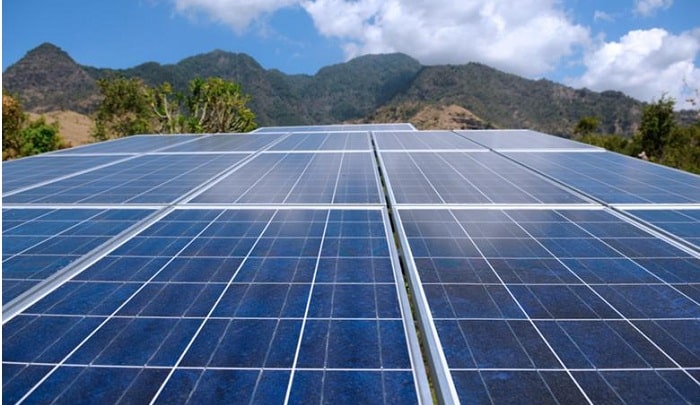 ENGIE, major player driving the zero-carbon transition, will be lending its support as France hosts the G7 summit in Biarritz from 24 to 26 August, supplying green energy and low-environmental impact solutions to make life easier for the 3000 or so expected visitors.
These low-carbon solutions will be delivered under the ISO 20121 certification that the French government is seeking to obtain for this event.
ENGIE and the ENGIE Foundation will be lending their support to the first eco-friendly G7 summit via a donation in kind and the provision of skills-based sponsorship, installing energy solutions in a bid to have France's presidency of the G7 summit ISO 20121-certified ("Event sustainability management system"), as well as certified "Egalité Grand Evénement" by AFNOR (France's standardisation association).
ENGIE is naturally involving itself in this summit which prioritises initiatives to tackle inequality at local level – values that are central to its commitments. To do this, ENGIE is leveraging the expertise of its local entities (the Société hydraulique du midi which manages 12 hydraulic dams) and local partners (Biarritz-based company Pragma).
ENGIE is accustomed to partnering major eco-friendly events and provides green energy and low-environmental impact solutions as part of an approach based on harmonious progress.
Energy solutions involving renewables have been deployed for the event :
Installation of a French solar field to power the electric tram buses used by journalists and the IRATY press centre (1300 m2 of panels over a 3000 m2 surface area) near the accreditation hall
ENGIE totem with solar panels so people can charge their phones: this way, 3000 journalists will be able to enjoy free Wi-Fi and charge their mobile phones
Micro off-grid solar power production installations for Wi-Fi access and for recharging mobile phones
12 French generators powered by rapeseed oil
ENGIE will also provide the accredited journalists attending the summit with 200 hydrogen-powered bikes built by Biarritz-based company Pragma Industries to help them get around across the various areas making up the event. This soft mobility project is supported by the Nouvelle-Aquitaine Region and the Basque Country Agglomeration Community (CAPB).
"We are entering a new era, in which companies will be judged by their overall impact on society and the environment. Consumers, investors and employees all have new expectations. By offering competitive low-carbon and bespoke solutions, ENGIE is supporting companies, local authorities and major events in this new era of responsibility", said Isabelle Kocher, ENGIE's CEO and President of the ENGIE Foundation.