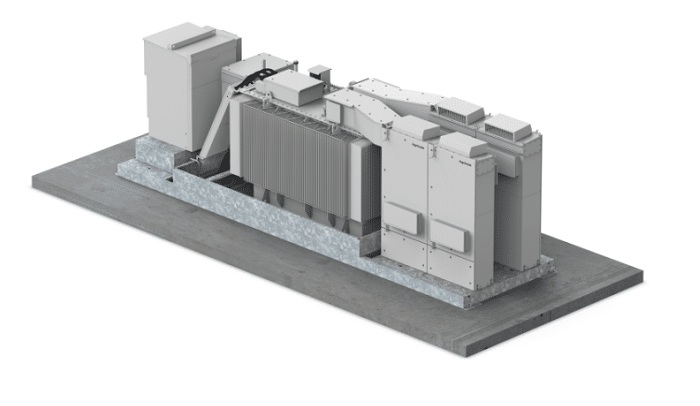 Spanish inverter manufacturer Ingeteam has launched a new power station for photovoltaic plants built with string inverters.
The new solution has been designed to be installed in combination with the Ingecon Sun 160TL string inverters, manufactured by Ingeteam and with a 1500 V system voltage.
Ingeteam explains that the design of the string station seeks to make installation and connection work in the field as easy as possible. For this reason, it is supplied as a turnkey solution, with all the elements pre-connected at the factory. In addition, it can be transported both by land and by sea, since it can be placed directly on the trailer of a truck or inside a 40-foot container, allowing it to be delivered anywhere.
Flexibility is another of the claimed advantages of this solution, which can integrate from one to four AC grouping boxes, responsible for receiving all the AC wiring from the solar inverters. Thus, the output power range of the string station varies from 1.6 MW to 6.4 MW, which allows Ingeteam to adapt to all types of project configurations and sizes.
Apart from the grouping boxes, the string station also integrates a low voltage/medium voltage power transformer, a transformer oil tank, a medium-voltage switchgear, the auxiliary services panel, and the auxiliary services transformer, thus optimizing the maximum use of available space. All these components are certified according to the IEC standard.
"The first units of the string station have been manufactured in Navarra and are already installed in several photovoltaic projects in Toledo and Huesca," a company spokesperson told pv magazine.
"This new product strengthens Ingeteam's scope of supply for the solar sector, to which the group supplies many other products and services," the manufacturer said in a statement.