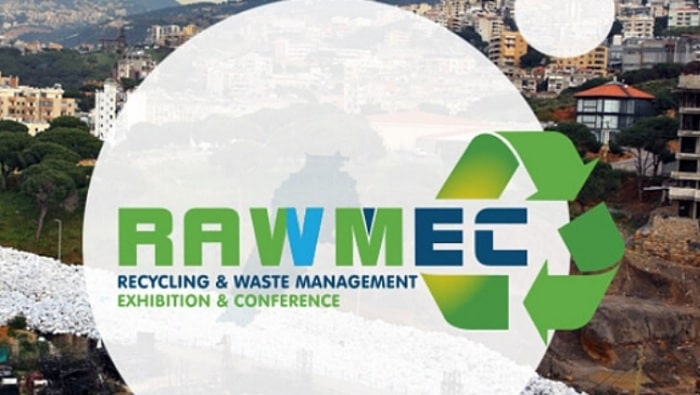 Lebanon Expo, one of the leading event organizers in Lebanon, is all set to hold the second edition of Recycling and Waste Management Exhibition and Conference(RAWMEC) from March 18 to 20, 2020 at the Seaside Pavilion, Beirut, Lebanon.
This one-of-its-kind event is organized by Lebanon Expo under the patronage of the Ministry of Environment, Lebanon. The only waste and recycling event in Lebanon was borne out of the need to find innovative solutions to the waste management challenges facing the country and to guide the economy towards sustainability.
RAWMEC's second edition expands its reach and brings together alternative energy and industrial waste and wastewater treatment under its umbrella, focusing on environment sustainability as a whole and helping the country take its first step towards a circular economy.
The three-day conference, happening alongside the exhibition,will center on the roadmap for solid waste management in Lebanon, non-conventional waste treatment technologies, integrated waste management solutions, recycling and waste-to-energy to reduce landfilling, emerging trends in the treatment of wastewater from industries, management of non-municipal waste, and more.
The trade exhibition will provide a beneficial networking opportunity for companies representing various segments like solid waste management, industrial waste and wastewater management, wastewater treatment, landfill management, biomass generation, waste-to-energy generation, among others, to showcase their latest innovative products to the largest gathering of environment professionals in the country.
The first edition of the event welcomed more than 60 exhibitors from 11 countries,namely Czech Republic, Denmark, France, Finland, Germany, Italy, Lebanon, Spain, Switzerland, Turkey and Qatar and was attended by 3200 visitors from the industry. The upcoming edition of the event will see participation from esteemed companies like BENENV, Suez, STEINERT, Fimuskraft, DORSET, Eldan Recycling, Hidromatic, EURIC, and Afitex to name a few of many. The organizers are also expecting international participation from big businesses operating in waste management and sustainability space from France, Germany, Italy, Turkey, Spain, Denmark, Netherlands and Switzerland.
The government of Lebanon has designed the roadmap for the reduction, reuse and recycling of waste within two years of its adoption and standards for these activities will be set shortly. In its second phase, the road map looks to activate the retrieval of materials and energy from waste, and rehabilitate informal dumps across the country.
With the business opportunities in the waste management sector growing rapidly over the last few years, the event promises to provide an advantageous platform for companies related to waste management and sustainability as well as a gateway for business and investment opportunities in Lebanon. For more information, visit https://www.rawmec-lb.com/