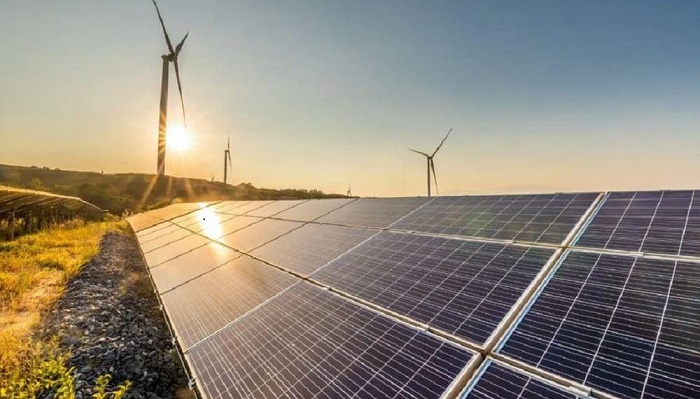 Mexico, the third-largest producer of greenhouse gases in the region, has promised to deploy an additional 30 gigawatts of capacity for renewable energy by 2030, the country's Foreign Ministry announced on November 14. Mexico and the United States are collaborating to fulfil new climate objectives.
Mexican Foreign Minister Marcelo Ebrard travelled to Egypt and spoke with John Kerry, the United States' climate envoy, and over the weekend, he revealed Mexico's plans to invest over $48 billion in the creation of renewable energy.
The additional solar, geothermal, wind, and hydroelectric power would increase solar and wind capacities to 40 GW, more than doubling Mexico's installed renewable capacity of roughly 30 GW at the end of 2021.
The ministry announced the move a week after Mexico announced it would increase its emission reduction target for the first time since 2016. This new national renewable objective will be the basis for meeting Mexico's revised nationally determined contribution, the ministry said. The new objectives also call for Mexico, a significant centre for automobile production, to sell 50% zero-emission automobiles by 2030.
The United States declared that it embraced the proposal and would collaborate closely with Mexico to attract investment and support initiatives to reduce methane emissions. Mexico has set aside $2 billion to stop frequent flaring at Pemex, the nation's state-owned oil company.
After satellite data revealing massive amounts of natural gas flaring and methane leaks garnered new attention, Pemex announced last week that it would collaborate with the US Environmental Protection Agency to draught an emissions-cutting strategy in the first half of 2023.
The US embassy stated that attempts would respect each nation's sovereignty and expressed the hope that collaboration with Mexico would continue.
The second-largest emitter of greenhouse gases in the world, the United States, is in negotiations with Mexico over tighter state control of the country's energy industry, which the US claims unfairly impedes private renewable energy developments. Ebrard stated at a news conference last week that for Mexico to meet consumer demand for products created with more ecologically friendly inputs, it must increase clean energy production more quickly than the United States.