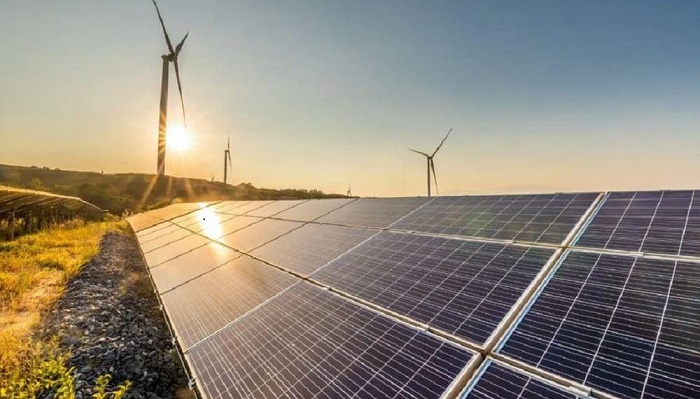 Renewable energy's rapid surge in Latin America often centers on Chinese influence, a notable force driving the continent's energy shift. Chinese entities—government, banks, and firms—have been instrumental in propelling the energy transition, with roughly 90% of installed wind and solar technologies stemming from Chinese companies. In Chile, China's State Grid controls over half of the regulated energy distribution, sparking concerns among Chilean authorities.
China's involvement also extends to investment in Latin America's critical minerals sector, rich in lithium, nickel, cobalt, and rare earth elements vital for electric vehicles, wind turbines, and defense tech. Chinese firms like Tianqi Lithium and Ganfeng Lithium have acquired shares in Chilean and Argentinian lithium projects, securing access to essential resources.
Brazil and China's alliance deepened through agreements spanning trade, climate change, and energy transition. Amid these prominent narratives, less visible dynamics are at play. China's influence over clean energy supply chains and energy systems has raised global apprehensions, heightening the complexity of its relationship with Latin America.
In parallel, Latin American countries nurture homegrown energy innovation cultures. These range from high-tech material advancements to "frugal innovation," emphasizing sustainability within tight constraints. Chile exemplifies this, surpassing its 2025 renewable energy goal with geothermal, solar, and wind projects, some with Chinese backing. Notably, Chile's lithium-rich Atacama Desert stands as a valuable asset, motivating the government's strategy to retain control over lithium reserves while enhancing environmental safeguards and equitable wealth distribution.
Chile's long-standing pursuit of a self-reliant renewable energy sector led to collaborations with international research institutions. Although anticipated knowledge transfers to local entities have faced hurdles, Chile's vibrant startup landscape thrives. Notably, Reborn Electric Motors converts old diesel buses into cost-efficient electric variants, while Industrias Quantum Motors developed an affordable EV aimed at widespread Latin American adoption.
Green hydrogen, harnessing Chile's solar and wind capacity, emerges as another forward-looking facet. Chile's government is forming a substantial public-private partnership for hydrogen production, albeit with concerns over administrative expertise and environmental impact.
Amid China's far-reaching impact on Latin America's renewable landscape, indigenous innovation, and resource sovereignty persist as pivotal narratives, shaping a diverse and dynamic energy future for the region.