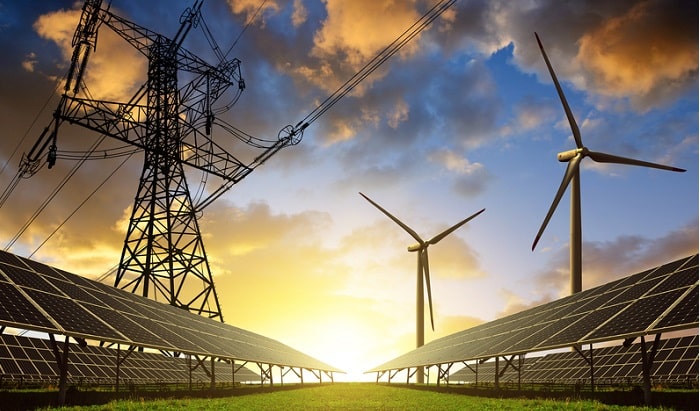 As per the latest insights, the distributed energy generation market will undergo a robust expansion, boasting a Compound Annual Growth Rate (CAGR) of 11.26% between 2022 and 2027. This growth trajectory is anticipated to culminate in a market value of $179.28 billion. The insights provide an intricate analysis of the present market landscape, encompassing trends, drivers, and the overarching market milieu.
The market's landscape appears fragmented, featuring numerous significant players. Notable participants include Ansaldo Energia Spa, Bloom Energy Corp., Canadian Solar Inc., Capstone Green Energy Corp., Caterpillar Inc., Cummins Inc., Doosan Corp., ENERCON GmbH, First Solar Inc., FuelCell Energy Inc., General Electric Co., Mitsubishi Electric Corp., Nextera Energy Inc., Orsted AS, Rolls Royce Holdings Plc, Schneider Electric SE, Siemens AG, Sunverge Energy Inc., Toyota Motor Corp., and Vestas Wind Systems AS.
According to insights, the market based on three core parameters: end-user categorization (residential, commercial, industrial), technology utilization (solar PV, hydro power, fuel cells, wind turbine, among others), and geographical distribution (APAC, Europe, North America, South America, Middle East and Africa). Particularly, the residential segment is poised for substantial market share expansion, driven by the surging preference among homeowners for cleaner and more ecologically responsible energy alternatives.
The distributed energy generation market's growth trajectory is underpinned by several pivotal opportunities. These include the accelerating shift towards electric vehicles (EVs), the decreasing costs associated with solar PV panels, and the escalating investments in renewable energy. However, the persistent challenge of elevated equipment and installation expenses acts as a counterforce to the market's expansion.
The ascendancy of renewable energy sources and technological innovations within distributed energy generation, exemplified by solar PV panels, wind turbines, energy storage systems, and smart grid technologies, is propelling the market toward a more sustainable and environmentally-conscious future.
In an effort to fortify their market foothold, players within the distributed energy generation sector are channeling their efforts into solidifying their presence within rapidly growing segments, while simultaneously upholding their positions within slower-growing niches. Leading vendors such as Ansaldo Energia Spa, Capstone Green Energy Corp, and Caterpillar Inc. are at the forefront of offering distributed power generation solutions.
To sum up, the global distributed energy generation market is on track to register substantial growth over the forecast period. This momentum will be sustained by the transition towards electric vehicles, the increasing penetration of renewable energy sources, and the continuous march of technological advancements. However, the lingering obstacle of elevated equipment and installation costs poses a notable challenge to the market's expansion.