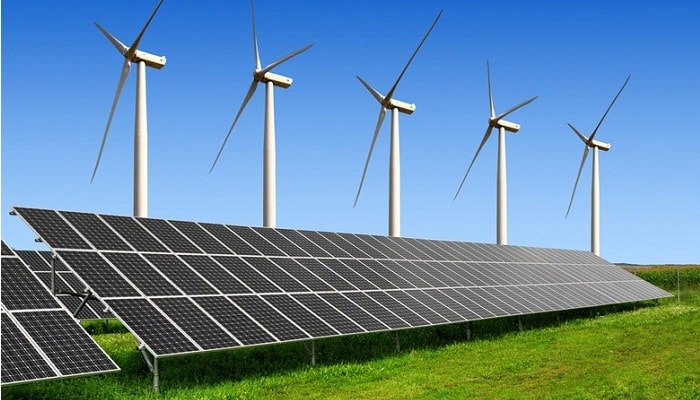 Singapore-headquartered WEnergy Global Pte Ltd, a developer and operator of renewable power projects in Southeast Asia, said it will lead its joint venture partners to finance US$20 million in equity for four new electricity projects in the Philippines, to be completed within 24 months.
The four new projects will be modelled along Philippine's Sabang Renewable Energy Microgrid (SREC) Project in Cabayugan, Puerto Princesa, Palawan, which was commissioned.
The Sabang plant, which is also the largest off-grid electrification plant in Southeast Asia, combines solar PV (1.4 MWp), diesel generation (1.2 MW) and 2.4 MWh battery storage to deliver electricity across a 14-km distribution network to 700 residential consumers and commercial establishments. On average this power plant will have 60% solar PV energy in the mix in its first few years of operation.
Prior to the completion of the Sabang plant, only a handful of households and tourism-related establishments in the region had electricity, with small diesel generators supplying three to six hours daily. WEnergy Global led the conceptualisation and development of the project, and now operates the Sabang plant jointly with its Philippine partners, Gigawatt Power Inc. and Vivant Energy Corporation.
WEnergy Global, set up in 2012, is a Singapore engineering and investment company focused on identifying, designing, building and operating renewable energy microgrids in Southeast Asia. Its brainchild is the Sabang project, which dates back to 2013, in which the company had signed agreements with the City Government of Puerto Princesa and the Palawan Electric Cooperative (PALECO) to operate the microgrid for 20 years.
In January 2019, WEnergy Global marked new ground by partnering with ICMG Partners Pte Ltd and Greenway Grid Global (GGG) Pte Ltd, an investment entity of Japan's Tokyo Electric Power Corporation PowerGrid Inc (TEPCO-PG). The three entities had set up CleanGrid Partners Pte Ltd, a Singapore-based investment entity with an initial commitment of US$60 million for project development and equity financing.
Mr Atem S. Ramsundersingh, CEO of WEnergy Global, said: "The fundamentals of WEnergy Global are centred on bringing sustainable renewable energy, the most cost-efficient solution, to off-grid or island communities, off-grid industrial estates and new townships. There has been enormous deliberation on delivering electricity to rural and off-grid communities for decades through high-priced aid-driven indoor training, seminars and conferences. However, only joint actions on the ground with key local stakeholders and partners such as TEPCO-PG, ICMG Partners, Gigawatt Power and Vivant Energy Corporation, will make physical access to electricity possible," he said.
The Philippine Secretary of the Department of Energy Mr Alfonso G. Cusi, Senate Committee on Energy Chair Senator Sherwin T. Gatchalian and the Mayor of Puerto Princesa Mr Lucilo C.R. Bayron were also present at the inauguration of the Sabang plant.
Philippine Secretary of the Department of Energy (DOE) Mr Alfonso G. Cusi said: "'We need more decentralised energy systems through the private sector to end energy poverty and meet the President's mandate to energize all Barangays and households by 2022. DOE encourages RE-Hybrids in rural off-grid areas and encourages companies to reduce fuel-based power and reduce subsidies for fuels. SREC is an example of that. We are changing our circulars to enable fuel-subsidy reductions."
Senator Sherwin T. Gatchalian said: "We need more of these advanced, innovative solutions to be developed and executed simultaneously to be able to empower and transform local communities around the country. Projects like SREC can show that it can be done, and together we can end energy poverty with clean, reliable, and affordable energy solutions for all."
The Sabang Project
The Sabang project dates back to 2013 when the Philippine government was still trying to find solutions to overcome the challenge of insufficient power supply and poor power transmission. Give the vastness of the country, a fundamental problem was due to the lack of economies of scale in the construction of power plants.
2.7 million households in the Philippines still do not have any access to electricity and a further 200,000 receive only intermittent and unreliable supply. In many cases, these households are not connected to the national grid or rely only on diesel-powered generators.
Off-grid electrification, tapping from locally available solar energy and with the use of battery storage systems, has increasingly been seen as a cost-effective solution, while enabling households and businesses located further from the country's main city grids to continue to reduce operating costs and contribute to green growth.
It was in this spirit that WEnergy Global saw the opportunity to partner Philippines companies to deliver affordable energy in Sabang. WEnergy has since worked closely with the Department of Energy, Local Government Units and other national and international agencies to share their feedback on key legislation which will propel the implementation of microgrids.
One such bill that WEnergy Global has been active in consultations is the draft Senate Bill No. 175, which, if passed, will pave the way for efficient engagement of private sector in developing and establishing microgrid systems across Philippines to power communities for green growth.