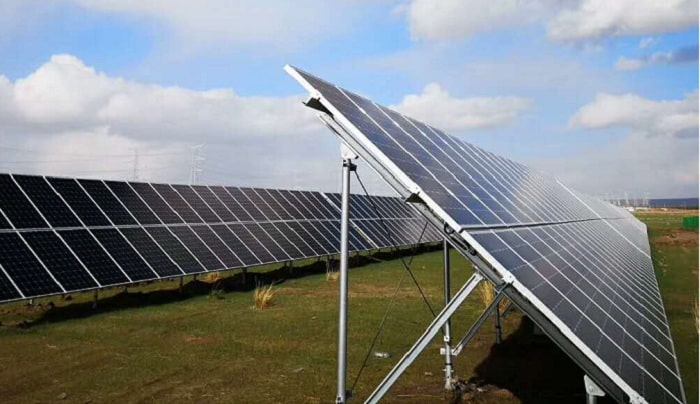 Residents in Chalisgaon Village, Jalgaon District of Maharashtra, India can now use the clean energy generated by the Maharashtra solar plant, thanks to a strategic cooperation between the JBM Group, a leader in solar energy generation and LONGi, the world's leading solar manufacturer.
Covering an area of 600 acres, the solar plant is the largest in Maharashtra State, India, with capacity of 135MW. LONGi is the exclusive module supplier selected for its high efficiency monocrystalline modules and quality of the product. The plant was connected to grid in June 2018 and has generated cumulative power of about 280 million kWh since inception.
The Maharashtra plant is invested and developed by JBM Group as part of its leadership in solar energy generation providing world class alternative energy solutions. Product performance and quality are paramount to the Group. In the selection process, executives and technical experts from JBM Group audited LONGi's silicon wafer factory in Wuxi and cell and module production facilities in Taizhou, China. LONGi was selected exclusive solar module supplier for the project.
"This is our first solar project in the Indian market."said Dr. Sharma, CTO of JBM Group. "Through our visit to LONGi's production line, we are convinced that LONGi is a very reliable company from product manufacturing to supply and service. They have a complete manufacturing industrial chain and strive for perfection in every link. During the whole cooperation process, we are very satisfied with LONGi's product quality and delivery speed."
Dennis She, Senior Vice President, LONGi Solar, added,"We are very pleased to co-operate with JBM. This is LONGi's largest supply volume in a single project to India. As fast developing countries, China and India have a common pursuit towards a clean energy future. We are confident that this strategic cooperation will bring more clean energy to India."
LONGi's products are specified in more than 15% of the world's new energy installations each year and the company has become the world's largest power generation equipment company in the power sector. In propelling the energy transformation, LONGi will continue to create maximum return on investment to our customers and partners through technological innovations.