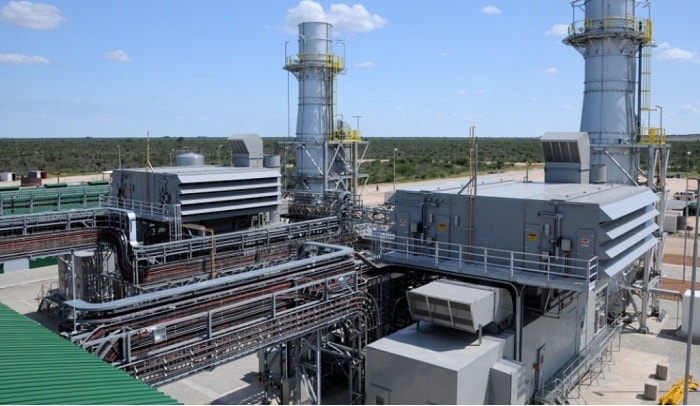 GE Renewable Energy and ENMAX announced that they have reached an agreement to upgrade an existing LM6000 Gas Turbine (GT) at ENMAX's Crossfield Energy Center in Alberta, Canada with GE's award-winning Hybrid Electric Gas Turbine technology.
Using GE's proven Battery Energy Storage System (BESS) and patented hybrid controls, the turbine will be equipped to provide operating reserves without burning fuel, enabling significant Green House Gas (GHG) emissions reductions. GE will provide the turnkey project that includes an Electric Gas Turbine (EGT) modification kit to hybridize the Gas Turbine.
The project is funded by Enmax and Emissions Reductions Alberta (ERA) through its Industrial Efficiency Challenge, a competitive selection process supporting projects that have the potential to significantly reduce GHG emissions. The project is expected to reach commercial operation by Q3 2020.
"The energy sector is experiencing transformation, and ENMAX is committed to investing in technologies that support new and innovative energy solutions," said Lonnie Enns, Senior Vice President ENMAX Energy. "Battery storage, combined with on-site natural gas generation provides a reliable, cost effective and sustainable method of ensuring on-demand energy. Not only will this project enable significant greenhouse gas emissions reductions, it will also provide a blueprint for further adoption in cold weather environments globally."
Prakash Chandra, Renewable Hybrids CEO, GE Renewable Energy, said: "The Hybrid EGT technology proves that energy generation sources integrated with storage systems is an optimal method to reliably increase renewable energy penetration on the grid. The Gas Turbine assets taking over the load over time, while the batteries react to the sub-minute demand. This project will enable ENMAX to realize cost savings and provide greenhouse gas-free spinning reserves to the Alberta, Canada market."
The Hybrid EGT enables an instant-response gas turbine without burning fossil fuels. In periods of high-power demand, the Hybrid EGT LM6000 reacts immediately and can reach full power in 10 minutes. Combining the gas turbine with a 10 MW, 4.3 MWh lithium ion battery will allow the turbine to be off until it is needed. The battery system, always synchronized to the grid, will discharge stored energy while the gas turbine starts and reaches full power, which allows the system to be dispatched immediately and provide power when needed. This solution results in lower greenhouse gas emissions by avoiding constant operation of the gas turbine. Other applications that could not be imagined with traditional thermal power plants, like lowering the minimum power output down to zero, offsetting the thermal derating over the hot season, or faster ramp up/down rates are made possible due to innovative grid-balancing functionalities that are inherent with energy storage systems.
The Hybrid EGT technology has been co-developed with Wellhead Power Solutions, the technology affiliate of the Wellhead Electric Company, an independent energy projects developer and power producer. The companies previously installed two Hybrid EGTs in Southern California, which have resulted in site emissions reduction of approximately 60 per cent, and site water usage by several million gallons while enabling increased renewable energy penetration onto the grid. GE is updating two other LM6000s in the Los Angeles Basin with the Hybrid EGT technology. These Hybrid EGTs are expected to be commissioned in the first quarter of 2020.
About GE Renewable Energy
GE Renewable Energy is a $15 billion business which combines one of the broadest portfolios in the renewable energy industry to provide end-to-end solutions for our customers demanding reliable and affordable green power. Combining onshore and offshore wind, blades, hydro, storage, utility-scale solar, and grid solutions as well as hybrid renewables and digital services offerings, GE Renewable Energy has installed more than 400+ gigawatts of clean renewable energy and equipped more than 90 percent of utilities worldwide with its grid solutions. With nearly 40,000 employees present in more than 80 countries, GE Renewable Energy creates value for customers seeking to power the world with affordable, reliable and sustainable green electrons.
Follow us at http://www.ge.com/renewableenergy, www.linkedin.com/company/gerenewableenergy, or on www.twitter.com/GErenewables
About ENMAX
ENMAX Corporation, through its subsidiaries, makes, moves and sells electricity to residential, small business and large commercial customers and is headquartered in Calgary, Alberta. ENMAX Power Corporation owns and operates transmission and distribution infrastructure in Calgary and ENMAX Energy Corporation owns diverse generation facilities throughout the province. Through its subsidiaries, ENMAX offers a range of innovative energy solutions to over 667,700 customers across Alberta including electricity, natural gas, renewable energy and other services.