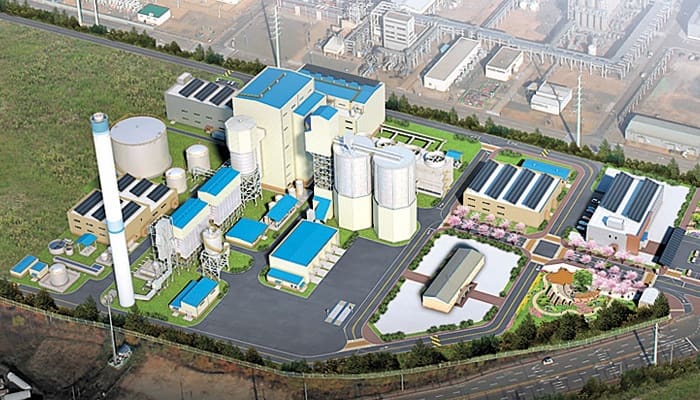 Flexible, agile, and not afraid of a challenge, the SFW Innovation Team is on a mission to lead the energy sector towards a cleaner, brighter future with novel solutions created together with customers and its network of partners.
A problem shared is a problem halved, so the saying goes. This sums up the philosophy of the SFW Innovation Program well, where a lean startup-style framework keeps the customer's challenges in focus when developing new products and services.
Hear what makes our team of innonauts tick and why they love being part of the team by watching the video below and read on to find out more.
Stepping up to tackle the global energy transition challenge
The energy industry is traditional and conservative by nature, but our diverse team of 25 vastly experienced professionals from a variety of cultures and backgrounds wants to change that with an agile approach to co-creation that delivers results – fast. The team is guided by the global megatrends driving change in the energy industry – accelerating technological development, demographic and geopolitical shifts, political and regulatory uncertainties, as well as scarce resources and climate change.
Collaboration is at the core of everything the team does. The starting point is workshops with customers to identify the needs we can help with in the areas of energy storage, circular economy, and digitalization. The next step is working together with all the relevant stakeholders to develop a concept or solution and, eventually, a prototype or minimum viable product within a short timeframe.
The key to success is the fail-fast approach, which means testing all the assumptions at each stage of development to see what works and what doesn't, and constantly refining the concept to make sure it will deliver what the customer needs in practice.
Teamwork makes the dream work
We're smart enough to recognize that despite our vastly experienced team, there are plenty of excellent partners out there who can bring extra competencies to the table that will add value to our projects. We collaborate with experts in cloud computing and cybersecurity, start-ups with innovative, proven technologies, and leading research institutions to create a collective that's far more than the sum of its parts.
The organizations that benefit from these partnerships include heat and power generators looking for more efficient and CO2-free energy production and energy storage solutions, and process industry customers seeking ways to utilize by-product streams to their full potential.
Standing out from the crowd as an innovation co-creation partner that delivers
Innovation is an overused buzzword; anyone can say they are an innovator without necessarily having the competencies and experience to back up their words. This is certainly not a claim that can be made about our team, who collectively bring to the table experts in a variety of fields, from engineering and chemistry to data science and digital technologies.
With deep process knowledge and decades of experience in thermochemical conversion including biomass and waste, the team is ideally placed to help our co-creation partners develop low-carbon, circular-economy solutions, and solutions for process digitalization.
When it comes to bringing innovative solutions from the drawing board to the market, SFW's global presence in terms of both project execution and services means we can support customers at every step of the journey, from the early stages of ideation and prototyping right through to scale-up and commercialization.
Proven success points the way to a clean-energy future
A great example of how our agile way of working is already disrupting the energy industry is our co-creation project with one of Finland's largest producers and distributors of energy and district heating.
Together with Vantaan Energia, we developed an advanced analytics service that provides insights to help them cut operational costs and carbon emissions at their Martinlaakso power plant near Helsinki. The timeline for this project was fast, moving from idea to proof of concept in just 14 weeks.
Our innovation team is involved in several other similar projects around digital service development and other areas including converting waste and biomass into valuable raw materials and biofuels.