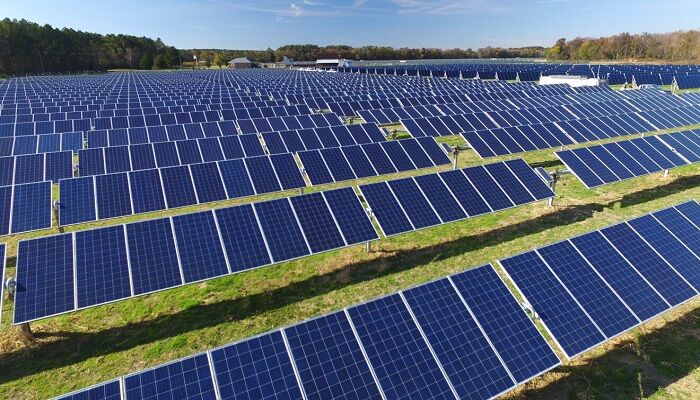 The forthcoming COP28 climate summit's presidency, along with two renewable energy organisations, have gone on to call on governments to triple their renewable energy capacity by 2030 so as to avoid global warming from going beyond 1.5 degrees Celsius.
Countries are aiming to reach an agreement on increasing capacity during the upcoming global climate negotiations in Dubai, which are scheduled to begin in late November this year. The focus of these negotiations will be on addressing the gaps in the execution of the 2015 Paris Agreement, which had set a limit of 1.5°C.
According to a joint report by the United Arab Emirates' COP28 presidency, the International Renewable Energy Agency- IRENA as well as the Global Renewables Alliance, it is necessary for renewable energy capacity to go beyond 11,000 GW by 2030.
Almost all major economies have already embraced that objective. In September, a coalition of 20 nations, including China, the United States, and India, reached an agreement to actively work towards tripling the world's renewable energy capacity by this decade's end.
Scientists go on to warn that if immediate action is not taken to reduce CO2 emissions, the Earth will surpass the very critical 1.5°C limit within the next decade. This will result in far greater consequences than just from climate change, affecting not only humans but also wildlife and ecosystems.
However, reaching a consensus among the numerous countries participating in COP28 meetings will prove to be a challenging task. European nations and climate-vulnerable states are emphasizing that simply scaling up clean energy is insufficient and that countries must also commit to phasing out polluting energy sources that are contributing to climate change.
According to reports, it is believed that a renewable energy agreement at COP28 should be coupled with a firm commitment to gradually eliminate the use of fossil fuels that emit CO2. That said, this particular pledge has encountered opposition from countries like Saudi Arabia, Russia, and other economies that rely heavily on fossil fuels.
During an event in Brussels recently, Wopke Hoekstra, the European Union climate policy chief, expressed his opinion that simply setting a goal for renewables is not enough to consider the Conference of the Parties- COP a success.
The COP28 talks will be led by Sultan al-Jaber from the UAE, a decision that has faced criticism from certain U.S. and EU lawmakers as well as campaigners since al-Jaber serves as both the head of the state oil company ADNOC as well as the UAE's climate envoy.
The report also recommended the implementation of measures to double energy efficiency by setting targets with specific time frames, establishing strong regulatory frameworks, providing financial incentives, and conducting awareness campaigns.