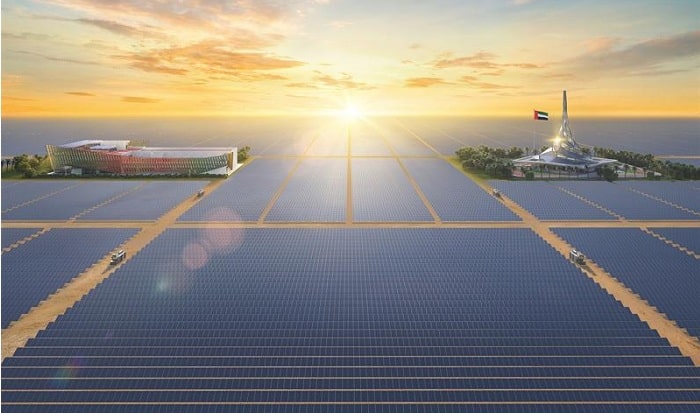 Saudi Arabia's ACWA Power and its partner Gulf Investment Corporation (GIC) have signed a 25-year power purchase agreement (PPA) for the output of the 900-MW fifth phase of the Mohammed bin Rashid Al Maktoum solar project in Dubai.
The Dubai Electricity and Water Authority (DEWA) awarded the fifth phase of the 5,000-MW solar power complex to the particular consortium in November 2019 and the parties have now inked the long-term PPA at USD 0.016953 (EUR 0.0156) per kWh, or USD 16.95 per MWh.
While the announcement says that this is a world-record tariff, just a couple of days earlier Emirates Water and Electricity Company PJSC (EWEC) announced that the 2-GW Al Dhafra photovoltaic (PV) plant in Abu Dhabi will sell power at an even lower tariff. It is reported that the lowest price offered for that particular project is AED 0.0497 per kWh (USD 0.0135/EUR 0.0125). However, a contract in Abu Dhabi has not been signed yet.
The fifth phase of the Mohammed bin Rashid Al Maktoum development is expected to be completed in several stages, starting in the third quarter of 2021. The investment for that phase is estimated at USD 570 million, while the total cost for the entire complex is calculated at USD 13.6 billion.
The solar complex currently has 1,013 MW of operational capacity and a further 1,850 MW under construction, including both PV and concentrated solar power (CSP) partitions. The whole complex is expected to reach 5,000 MW by 2030.