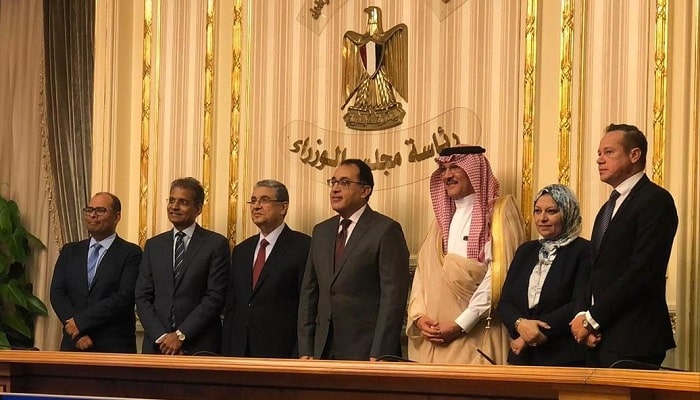 Saudi Arabia-based ACWA Power has signed a 200MW solar power purchase agreement (PPA) with the Government of Egypt. ACWA will finance, develop, build and operate the Kom Ombo solar photovoltaic (PV) plant.
Egyptian Minister of Electricity and Renewable Energy Dr Mohamed Shaker said: "The signing of today's project is a crucial building block that contributes to the Egyptian government's vision, which aims to upscale sustainable energy security by moulding a balanced energy mix.
"In reflection of HH Abdel Fattah El-Sisi, President of the Arab Republic of Egypt, and the government's ambitious vision, we are keen to leverage renewable energy sources through transparent competitive procurement, which will cater to the country's current clean energy needs while simultaneously safeguarding our future."
Construction works of the solar plant is expected to be completed by first quarter of 2021. It is estimated that the solar facility will generate enough clean energy to meet the yearly demand for 130,000 homes in the region. The new solar power plant will offset 280,000 tonnes of carbon emissions annually.
The PPA was signed by ACWA Power chief investment officer Rajit Nanda and Egyptian Electricity Transmission Company chairman of the Sabah Mashaly, who were accompanied by senior officials from ACWA Power and delegates from the Egyptian Ministry of Electricity and Renewable Energy.
ACWA Power CEO Paddy Padmanathan said: "The Egyptian government has long recognised renewable energy as a safe and secure source of power to reliably provide electricity to its citizens while advancing their efforts in reducing carbon emissions.
"The Kom Ombo project that we are embarking upon today is a very strong testament to ACWA Power's commitment to contribute to this mission."
Kom Ombo is expected to further strengthen the efforts of Ministry of Electricity and Renewable Energy to increase renewable energy capacity to 20% by the year 2020.