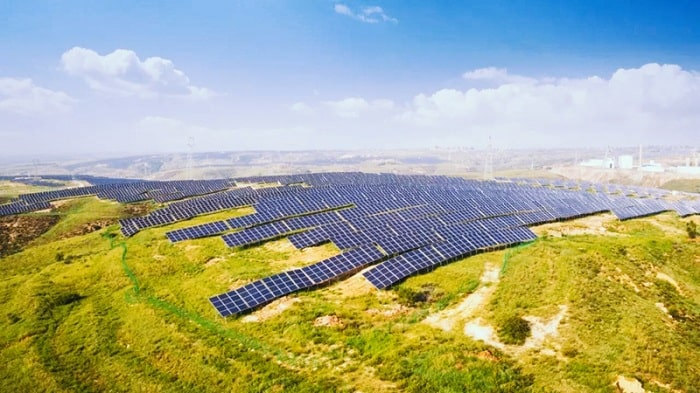 The government of Benin embodied by Mr. Dona Jean-Claude HOUSSOU, the West African country minister of Energy launched the construction of Illoulofin photovoltaic solar power plant in the municipality of Pobè, Plateau department.
The 25 Megawatt Photovoltaic Solar Power Plant will be built on a 96 ha piece of land belonging to the Société béninoise d'énergie électrique (Sbee). The project consists of a solar field made up of Photovoltaic panels using crystalline silicon technology. The solar panels will be framed and mounted on fixed structures with 6 transformer stations and a global underground network.
The electrical architecture of the Plant will be based on "String" type inverters and the Plant will be connected to the CEB Post source of Onigbolo by a 20 kV medium-voltage line with a length of 2.5 km. It will also have at the Onigbolo station source, a 20 kV / 161 kV step-up transformer with a power of 50 MVA.
The construction work of this Photovoltaic Solar Power Plant will be carried out by the EIFFAGE RMT Consortium for a contractual period of 15 months. The consortium which was selected after an international call for tenders will also be responsible for the detailed design, operation, and maintenance of the Plant during the first three years of operation.
This project, which is part of the DEFISSOL project, will be financed to the tune of over US$ 72M within the framework of a partnership between the European Union (EU), the French Development Agency (AFD), and the Sbee.
Upon completion, the solar plant will inject approximately 35 GWh of electricity per year into the national grid, thus covering the consumption needs of about 180,000 people. It will also contribute to the reduction of CO2 emissions by 23,000 tons per year over a period of 25 years.