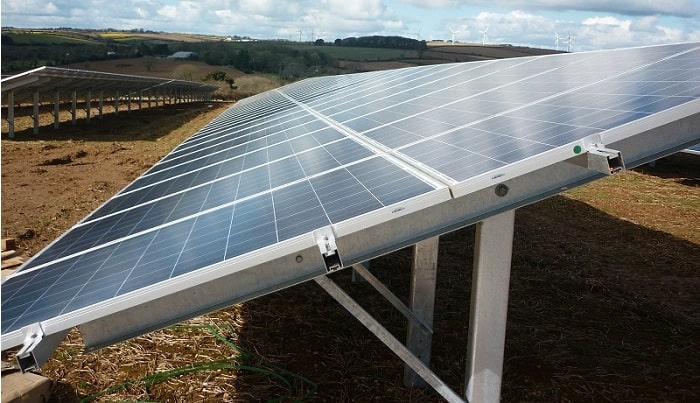 Blueleaf Energy, a portfolio company of the Macquarie-owned Green Investment Group, has partnered with SunAsia to co-develop solar projects with 1.25GW of total capacity in Luzon, Philippines.
The partnership will combine Blueleaf's financial and in-house technical capabilities with SunAsia's local development experience.
Blueleaf Energy interim CEO Sol Proops said: "We are pleased to partner with SunAsia to drive forward Philippines' green energy transition.
"This marks another milestone as we partner with reliable, strategic local developers to expand the solar industry across Asia."
The partnership between the two companies is expected to support the Philippines' renewable energy goals and coincides with the forecast growth of the country's solar energy market.
The Philippines has increased its focus on renewable energy and aims to deliver a further 10GW of solar energy by 2030. This would comprise more than 20% of its energy mix.
SunAsia CEO Tetchi Capellan said: "With BlueLeaf Energy as our partner, we are in a stronger position today in helping the industry attain the renewable energy targets set by the implementation of [the Philippines'] Renewable Portfolio Standards.
"This cooperation raises the bar of project development work in the country, as the partnership offers the renewable energy market innovative solar solutions that are both viable and appropriate to local conditions."
Blueleaf has developed, built and operated almost 2GW of solar capacity worldwide over the last 20 years.
The company is involved in the development, finance, construction and operation of commercial, industrial and utility-scale solar systems in the Asia-Pacific (APAC) region.
It has developed more than 500MW of capacity in the APAC region, 250MW of which is in the Philippines.
Last month, Philippines-based energy company AC Energy and its partner, UPC Renewables, began construction works on the Balaoi and Caunayan wind farm.
Built with a PHP11.4bn ($238m) investment, the 160MW wind farm is located in Pagudpud in the Philippines' Ilocos Norte region.