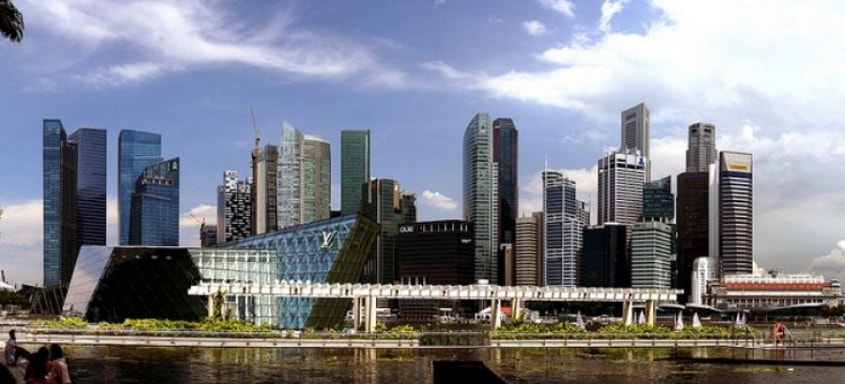 Cache Logistics Trust has contracted Sembcorp Industries to install and operate rooftop solar systems at three logistics warehouses in Singapore owned by Cache.
The 7.9MW of PV capacity will be installed on warehouses including the Commodity Hub, Pandan Logistics Hub and Cache Changi Districentre.
When completed, Commodity Hub will house Singapore's largest rooftop solar facility to date, standing at roughly 6.2MW capacity.
When fully installed in mid-2019, the system is expected to produce over 9,400MWh of power annually, or enough renewable energy to power more than 2,000 four-room HDB flats in a single year. Any surplus solar power generated will be exported back to the grid.
Koh Chiap Khiong, head of Singapore, Southeast Asia & China (Energy), Sembcorp, said: "Sembcorp is committed to sustainability. Our aim is to do good and do well, providing energy that makes a difference to our customers, community and the planet. We are honoured that companies trust us as one of Singapore's largest solar power players, and are pleased to partner with Cache and welcome them as our new solar power customer.
This new project will not only grow Sembcorp's solar portfolio in Singapore with the installation of over 20,000 solar panels, but also help Cache reduce its carbon footprint. It will also generate renewable energy for the grid and avoid over four million kilogrammes of carbon dioxide, supporting Singapore's environmental goals and helping to meet the nation's target of 350 megawatts peak solar power capacity by 2020."
Daniel Cerf, CEO of ARA Trust Management (Cache) Limited, the manager of Cache Logistics Trust, said: "We are pleased to undertake this green project with Sembcorp which brings about the benefits of not only using under-utilized rooftop space in our warehouses to lessen our conventional energy consumption and operating costs but more importantly, to reduce our carbon footprint. We will continue to review other properties within our portfolio to implement similar energy efficient initiatives in the interest of achieving greater environmental sustainability."