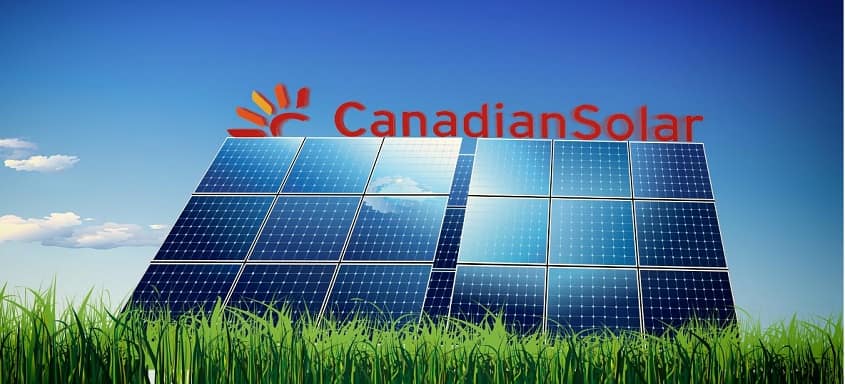 Canadian Solar Inc , one of the world's largest solar power companies announced that it has received US$20 million unsecured funding from the China and Portuguese-speaking Countries.
Cooperation and Development Fund to support the development of eligible projects in Brazil, including the 191 MWp Pirapora I Project in the state of Minas Gerais.
The Pirapora I Project is currently under construction and is expected to be completed in the third quarter of 2017. Once operational, the project will generate 391.3 GWh of clean electricity per year, enough to meet the annual energy needs of more than 200,000 Brazilian households and avoid 228,000 tonnes of CO2 emissions.  In October 2016, Canadian Solar announced the sale of 80% interest in the project to EDF Energies Nouvelles' local subsidiary, EDF EN do Brasil.  Canadian Solar's investments to accelerate solar energy generation in Brazil include the operation of the country's largest solar module manufacturing facility with annual capacity of 380 MW and the development of a further 207 MWp of solar energy projects with 20-year power purchase agreements.
Dr. Shawn Qu, Chairman and Chief Executive Officer of Canadian Solar, commented, "We are glad to partner with the CPDFund in the growing solar energy market in Brazil. This milestone funding from the CPDFund cements our collaboration towards the CPDFund's investment into high-quality solar energy projects developed by Canadian Solar in Brazil and other Portuguese-speaking countries worldwide. We look forward to more opportunities to cooperate with state-owned enterprises and institutional investors in China to boost solar energy growth globally." 
Mr. Jianxin Chi, Chairman of CPDFund Management Company, commented, "We value the partnership with Canadian Solar which has extensive industrial experience and outstanding capability, and believe that the milestone funding is the start of more cooperation on solar energy in Brazil, other Portuguese-speaking countries and Africa. We also have strong confidence in the future of Brazilian economy and the economic cooperation between China and Brazil, and expect to invest more in power, infrastructure and other industries in Brazil."
About Canadian Solar Inc.
Founded in 2001 in Canada, Canadian Solar is one of the world's largest and foremost solar power companies. As a leading manufacturer of solar photovoltaic modules and provider of solar energy solutions, Canadian Solar also has a geographically diversified pipeline of utility-scale power projects in various stages of development. In the past 16 years, Canadian Solar has successfully delivered over 18 GW of premium quality modules to over 90 countries around the world. Furthermore, Canadian Solar is one of the most bankable companies in the solar industry, having been publicly listed on NASDAQ since 2006. For additional information about the company, follow Canadian Solar on LinkedIn or visit www.canadiansolar.com
About CPDFund   
As one of the six initiatives proposed at the 3rd Ministerial Conference of the China and Portuguese-speaking Countries Forum, the CPDFund was formally established in June 2013, jointly funded by China Development Bank (CDB) and the Macau Industrial and Commercial Development Fund affiliated to the Macau government according to the contribution ratio of 60% to 40%. The CPDFund aims at galvanizing investment and production capacity cooperation between China and Portuguese-speaking countries through equity and quasi-equity investment. Since its establishment three years ago, the CPDFund has reached US$ 1 billion in size and achieved substantial progress in project development and investment and gradually evolved into an important platform to foster investment cooperation between China and Portuguese-speaking countries.
Mary Ma, Senior Supervisor,
Investor Relations, Canadian Solar Inc.,
investor@canadiansolar.com
David Pasquale,
Global IR Partners,
+1-914-337-8801,
csiq@globalirpartners.com