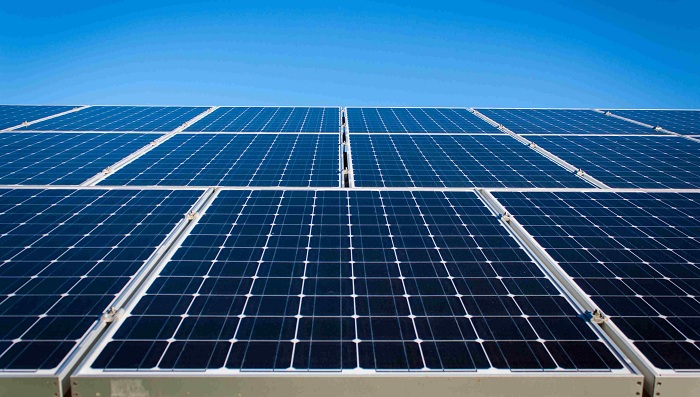 Canadian Solar Inc , one of the world's largest solar power companies, announced that it has completed the sale of a 10.8 MWp operating solar power plant in Izu-shi, Shizuoka Prefecture to Canadian Solar Infrastructure Fund, Inc. for JPY4,569 million (US$42.1 million).
The Izu-shi solar power plant is powered by 30,202 Canadian SolarKuMax modules. It reached commercial operations in December 2018 and has been selling power to Tokyo Electric Power Co., Inc. under a 20-year feed-in-tariff contract at the rate of JPY36.0(US$0.33)/kWh.
Dr. Shawn Qu, Chairman and Chief Executive Officer of Canadian Solar Inc. commented, "We are pleased to successfully complete another asset sale to CSIF. We are confident this transaction will enhance CSIF's existing high-quality portfolio and provide accretive growth in their cash flow and energy production. The size of the listed infrastructure sector in Japan has more than doubled over the last two years, and along with that growth, CSIF has seen an increase in asset valuations."
In Japan, Canadian Solar's late-stage portfolio of ready to build, under construction or operational projects stand at approximately 217 MWp with a weighted-average FIT of JPY36.0(US$0.33)/kWh.
About Canadian Solar Inc.
Canadian Solar was founded in 2001 in Canada and is one of the world's largest and foremost solar power companies. It is a leading manufacturer of solar photovoltaic modules and provider of solar energy solutions and has a geographically diversified pipeline of utility-scale solar power projects in various stages of development. Over the past 18 years, Canadian Solar has successfully delivered over 38 GW of premium-quality, solar photovoltaic modules to customers in over 150 countries. Canadian Solar is one of the most bankable companies in the solar industry, having been publicly listed on NASDAQ since 2006. For additional information about the Company, follow Canadian Solar on LinkedIn or visit www.canadiansolar.com
About Canadian Solar Infrastructure Fund
CSIF was launched on the Tokyo Stock Exchange as an infrastructure investment fund in October 2017 with initial capacity of 72.7 MWp. After giving effect to the acquisition, CSIF has a total operating capacity of 119.7 MWp. CSIF's total assets under management ("AUM") is JPY54.6 billion (US$502.6 million), using the median project valuation report amounts for existing assets as of June 30, 2019 and acquisition price for the new asset. Canadian Solar maintains approximately 14.7% ownership in CSIF. Canadian Solar Asset Management K.K., a wholly owned subsidiary of the Company, manages CSIF as its asset manager. Canadian Solar O&M Japan K.K., a wholly owned subsidiary of the Company, provides operation and maintenance services to CSIF.