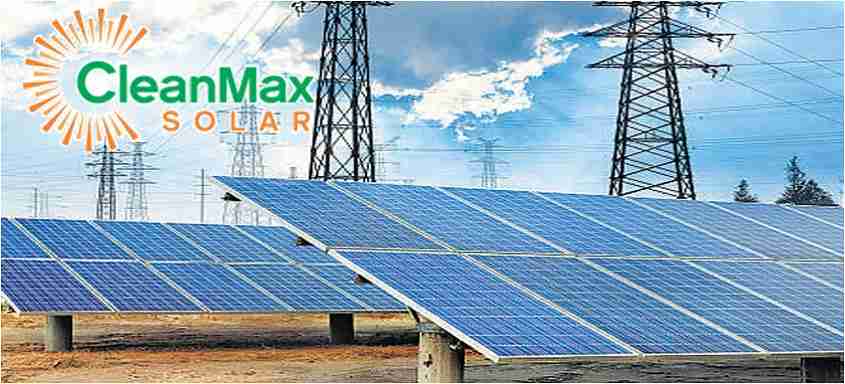 CleanMax Solar, India's largest onsite solar power developer has appointed Mr. Gajanan Nabar as its Chief Executive Officer. 
Mr. Gajanan Nabar was previously CEO & Managing Director at Praj Industries Ltd., Pune, where he served for over six years. Praj Industries are global leaders in Biofuels, Brewery, Process Equipment and Water & Wastewater Treatment Solutions. Mr. Nabar contributed to Praj's growth beyond Ethanol in HIpurity, Process Equipment and other business areas. Prior to Praj Industries, Mr. Nabar was CEO at Praxair India. He served Praxair for over 8 +years in various roles. He also served at the company's technical centre at Buffalo, New York as Business Development Director for leading capital projects in the United States. During his tenure at Praxair, the company has consolidated its position as the number one Industrial Gases Company in India.
"We are excited to welcome Mr. Nabar on board as our CEO," says Kuldeep Jain, founder and Managing Director of CleanMax. "Our business has grown exponentially over the past several years, and Gajanan is the right person to manage our growth as CleanMax consolidates its position as India's #1 solar and sustainability partner for Indian corporates and MNCs. Gajanan brings with him a depth of experience across several functions, which will be of great benefit to our organization. Mr. Nabar's track record of success as a CEO makes him apt for the role and the leadership. We look forward to working with Gajanan to create the next chapter of CleanMax Solar's success story." 
"I see enormous potential in the corporate sustainability market in India," says Mr. Nabar, "I have been very impressed with the dynamism and experience of the growing CleanMax team, and I believe we are very well positioned to establish CleanMax as the go-to solar partner for India's leading corporates. As corporates today look to go solar, they will look for a professionally managed, experienced developer which can satisfy a wide range of power and sustainability needs, with reliability, quality and safety as key selection criteria. I look forward to helping CleanMax maintain and build on its current #1 position in this market."
Mr. Nabar has been an active member of the CII and Young Presidents' Organization (YPO). He holds a Masters Degree in Organic Chemistry and Masters in Management from Bombay University. He has also completed the Executive development program of The Wharton School in the year 2000.
About CleanMax Solar:
CleanMax Solar is India's largest provider of on-site solar power. The journey began in the year 2011 and since then, the company has successfully installed more than 200 projects, with a total capacity of over 80 MWp of onsite capacity alone. This makes CleanMax Solar the #1 rooftop solar developer in India, with a market share of 23% (as per India Solar Rooftop Map 2016).
Focused on the commercial segment in sectors such as Automobile, Education, Pharmaceuticals, Food & Beverages, Information technology, the company develops projects on a turnkey basis, providing power on a per-kWh basis, under long-term Power Purchase Agreements, at rates cheaper than grid tariffs.
CleanMax Solar has been recognized by the Ministry of New & renewable Energy (Govt. of India) with National Excellence Awards for Rooftop Solar Developer and Rooftop Solar EPC Player in the country.
Media Contacts: 
Kapil Daryani
+91 9987210099
kapil@communicateindia.com
Ritika Mahtani
+91 9619928007
ritika@communicateindia.com