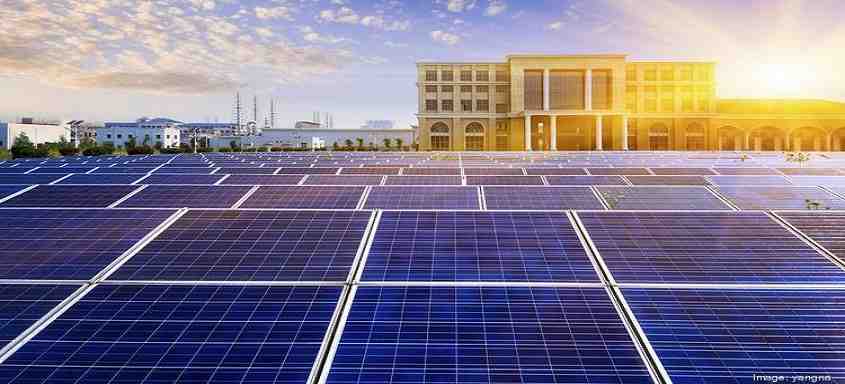 Coronal Energy, powered by Panasonic announced plans to substantially increase the number of solar PV projects it will acquire in 2017 and 2018.
The ambitious program will support a rapidly expanding solar pipeline in North America that already totals over three gigawatts under development."While many companies are retrenching, Coronal Energy, powered by Panasonic, is in growth mode," said Jonathan Jaffrey, chairman and CEO of Coronal Energy™.
"We are fortunate to be backed by a Fortune Global 500 entity in Panasonic (#128) that has made a long-term commitment to the future of solar energy in North America. Our financial strength and stability as a buyer sets us apart from our competition."
Coronal's Solar Acquisition Program will focus on utility-scale solar PV projects five megawatts and larger, located in North America. Coronal will review projects under any stage of development, including operational projects.
"We will be an exceptional partner for sellers seeking an experienced, efficient, and motivated buyer," said Danny Van Clief, chief commercial officer for Coronal Energy™. "Our team has worked on solar projects in almost every US state, and having sold projects ourselves we know how to treat sellers fairly. A reputation as a premier buyer is one of our primary goals."
For more information, please contact Acquisitions@coronalenergy.com
About Coronal Energy, powered by Panasonic
Coronal Energy, powered by Panasonic, is a leading provider of renewable energy solutions especially solar PV for diverse enterprise customers across North America, including utilities, corporations, the public sector, educational institutions, and other organizations. It unites Panasonic's financial strength and award-winning history of solar innovation and sustainability leadership with the project development, finance, engineering, construction, and asset management experience of Coronal Energy.
Coronal Energy™ develops, finances, and operates solar PV projects in exclusive partnership with Panasonic. In December 2014, Panasonic made an initial strategic investment in Coronal, followed by a second investment in September 2016. Coronal announced the acquisition of HelioSage Energy, a leading utility-scale solar project developer, in February 2015. In September of the same year, Coronal and Panasonic announced a strategic investment in Blue Oak Energy, a best-in-class commercial and utility-scale solar engineering and construction company founded in 2003.
The Coronal Energy, powered by Panasonic, team also includes the Energy Solutions Group of Panasonic Enterprise Solutions Company, a division of Panasonic Corporation of North America. Newark, NJ-based Panasonic Corporation of North America is a leading technology partner and integrator to businesses, government agencies, and consumers across the region. The company is the principal North American subsidiary of Osaka, Japan-based Panasonic Corporation and the hub of Panasonic's U.S. branding, marketing, sales, service, and R&D operations. Panasonic was featured in Fortune Magazine's 2016 ranking of 50 companies that are changing the world and doing well by doing good.
The Coronal Energy, powered by Panasonic, portfolio includes projects in 40 states totaling 2.3 GW with more than 3.4 GW of greenfield and brownfield projects under construction/contract, in development, or in the pipeline. The integrated team maintains offices across North America in California, Colorado, New Jersey, Virginia, and Toronto.