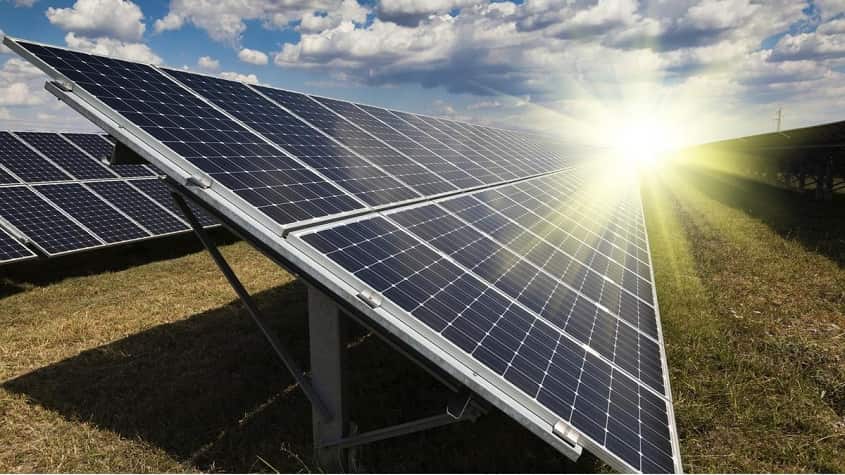 Duke Energy Renewables announced it has completed the acquisition of the 24.9-megawatt Shoreham Solar Commons project on Long Island from Invenergy.
Shoreham Solar Commons is located in Brookhaven, New York, about 60 miles east of Manhattan, on the site of the former Tallgrass Golf Course. It was placed into service July 1, and the Long Island Power Authority (LIPA) is purchasing the power under a 20-year agreement.
"As we continue to provide affordable, renewable energy to customers across the United States, we are especially pleased our first renewables project in New York helps meet the sustainability goals and energy needs of LIPA's customers and offers economic benefits to the local community," said Rob Caldwell, president, Duke Energy Renewables and Distributed Energy Technology.
The project is expected to generate between $700,000 and $900,000 in annual tax revenue. The energy produced is estimated to displace 29,000 tons of greenhouse gas emissions annually and create nearly 1 million megawatt-hours of clean, renewable energy over its lifetime.
"Repurposing the former Tallgrass Golf Course into a solar site eliminates the use of pesticides and fertilizers on the property, protecting Long Island's fresh water aquifer," said Invenergy's EVP and Chief Development Officer Bryan Schueler. "We also planted 2,000 trees on the site, providing further environmental benefits in addition to the generation of renewable energy."
Duke Energy Renewables
Duke Energy Renewables primarily acquires, develops, builds and operates wind and solar electric generation facilities across the U.S. The portfolio includes nonregulated renewable energy, as well as energy storage assets.
Duke Energy Renewables' utility-scale wind and solar assets total about 2,900 megawatts (MW) – across 14 states – from 21 wind and 64 solar projects. The power produced by these projects is primarily sold through long-term contracts to utilities, electric cooperatives, municipalities, and commercial and industrial customers. Visit Duke Energy Renewables for more information. Duke Energy Renewables is part of the Commercial Renewables business unit of Duke Energy.
Invenergy
Invenergy, North America's largest, privately held renewable energy company, drives innovation in energy. Invenergy and its affiliated companies develop, own, and operate large-scale renewable and other clean energy generation and storage facilities in the Americas, Europe and Asia. Invenergy's home office is located in Chicago and it has regional development offices in the United States, Canada, Mexico, Japan, Poland and Scotland. Invenergy has developed more than 19,900 megawatts of projects that are in operation, construction or contracted, including wind, solar and natural gas power generation projects and energy storage facilities. For more information, please visit www.invenergyllc.com