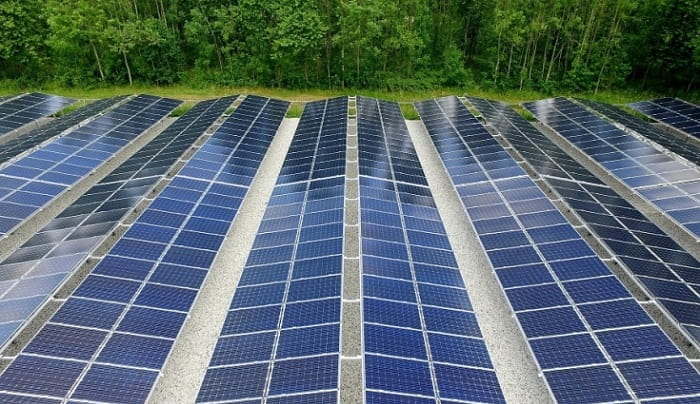 A strong increase coming from Europe helped Enphase Energy's second-quarter performance as rising natural gas prices encouraged more people to switch to solar power. After Enphase exceeded revenue expectations for the second quarter, the company's shares, which provide solar energy parts and battery systems, increased by more than 9% in extended trading on July 26th. 
Europe was a major location for growth, with revenue there increasing 69% from one quarter to the next, with Germany and the Netherlands leading the way. Currently, over 80% of Enphase's revenue comes from the United States. However, CEO Badri Kothandaraman believes that's changing quickly.
Perhaps 2 years from now, he predicted that the number would grow closer to 50/50, with the majority of global income coming from Europe. As Europe rushes to rebuild its energy infrastructure in an effort to wean itself off of Russian fuel, the possibility of growth has emerged.
The bloc decided to voluntarily cut its gas use by 15% recently. Additionally, the region has promised to strengthen its infrastructure for renewable energy. However, the cost of petroleum is rising in the interim. The price of Dutch TTF natural gas futures increased by 19.8% on July 26th to reach the highest level since March at 211.70 euros per megawatt hour.
According to Argus Media, the price of U.S. natural gas is roughly equal to $63 per million British thermal units (MMBtu). To put the movement into perspective, the U.S. natural gas futures reached $9.75 per MMBtu, which was the maximum level since 2008 but far below European prices.
Kothandaraman anticipates an additional 40% increase in European revenue for the current quarter. They have been actively growing the team. On the results call for the company, he stated that they anticipate this momentum to continue. Enphase observes an increase in demand from the United States, where utility costs are rising. The need for energy independence is being driven by the rise in grid interruptions.
A record $530 million was reached in total sales for the business, which manufactures microinverters and standby power storage for solar systems. Gross margins improved from 40.1% to 41.3% from one quarter to the next. Enphase predicted a range of $590 million to $630 million in sales for the current quarter. According to Street Account's estimates, Wall Street was seeking $550.5 million.
In recent months, the industry as a whole has seen a number of difficulties, including supply chain problems, increased raw material costs, and policy uncertainty. The reconciliation package's climate-related spending has most recently been criticised by Senator Joe Manchin, at least briefly. The investment tax credit was improved as part of the financing. It has consistently had backing from all political parties and was most recently renewed in 2020. Kothandaraman referred to the funding's standstill as a setback.
Currently, he added, it would be beneficial if the government offered encouragement, at least in the context of tax credits. However, he continued, even if that doesn't happen, the industry will probably develop a little slower, but everyone sees the value.