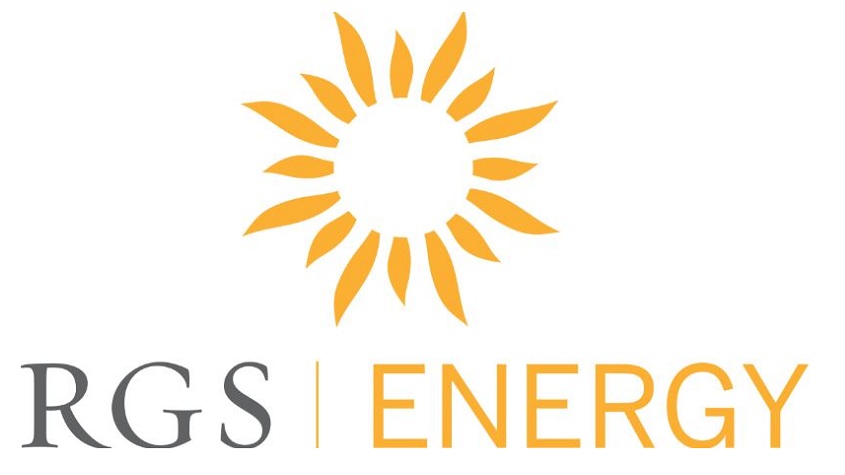 RGS Energy (NASDAQ: RGSE) has entered into an exclusive domestic and international license agreement with The Dow Chemical Company for the POWERHOUSE™ solar shingles system, an innovative and aesthetically pleasing solar shingle system developed by Dow that has been deployed on more than 1,000 homes. See images of the solar shingles and additional information about POWERHOUSE™ solar shingles at RGSPOWERHOUSE.com
RGS will lead all commercial activities for the product, including supply chain management, marketing, sales, installation and warranty
Starting in 2008, Dow began research and development of solar shingles designed to be integrated directly into a roof. The first and second generation products, POWERHOUSE™ 1.0 and 2.0 solar shingles, were based on CIGS (copper indium gallium selenide) technology, and were deployed in more than 1,000 solar installations across 18 states.
To make the product more economic to homeowners, beginning in 2015, Dow began development of POWERHOUSE™ 3.0 solar shingles which uses traditional silicon solar cells rather than CIGS technology. This shift significantly reduced the cost, while improving panel efficiency. Dow holds numerous patents covering the POWERHOUSE™ 3.0 solar shingles technology, all of which are now exclusively licensed to RGS.
RGS and Dow anticipate UL product certification during the first quarter of 2018 and are taking pre-orders in advance of final written certification. RGS plans to begin sales and installation of POWERHOUSE™ 3.0 solar shingles immediately thereafter.
Market Potential The POWERHOUSE™ product is well-suited for homeowners needing to replace their roofs. With a typical asphalt roof lasting 20 to 25 years, RGS estimates that annually there are approximately 5 million homes needing new roofs in the United States. Approximately 80 percent of homes in the U.S. are asphalt roofs. POWERHOUSE™ 3.0 solar shingles was designed to blend in perfectly with asphalt roofs and includes a low profile making the solar array less conspicuous as compared to traditional solar panels.
For homeowners needing a new roof, RGS believes that POWERHOUSE™ 3.0 solar shingles are aesthetically more pleasing than a traditional solar array, and also will be more economic to homeowners.
New home builders will continue to be a target segment for the POWERHOUSE™ 3.0 solar shingles, as the market demand for building integrated photovoltaic (BIPV) products is increasing. In fact, some cities have mandated solar for new home builds.
Outside of the U.S., the exclusive license allows RGS to market the product internationally. According to BBC Research, the global market for BIPV will grow at a 12.2% CAGR from $2.5 billion in 2016 to $4.3 2 billion by 2021.
RGS anticipates a materially lower cost of customer acquisition than its traditional solar business achieved by (i) expanding upon the network of authorized local roofers utilized by Dow for lead generation and installation and (ii) direct sales of POWERHOUSE™ solar shingles to new home builders to be installed in their new communities
Management Commentary "This enhanced POWERHOUSE™ 3.0 system comes at an opportune time," said Dennis Lacey, CEO of RGS Energy. "At an increasing rate, goals and targets are being set for renewable energy. Some localities are mandating solar for new build homes. Customers also increasingly want their solar installations to be an aesthetic and technical improvement integrated with a home renovation, rather than a hefty module that is bolted onto their rooftop. POWERHOUSE™ 3.0 solar shingles fulfills this need. We have been the POWERHOUSE™ solar shingles official warranty service provider since 2015. Given this familiarity with Dow and POWERHOUSE™ solar shingles, we are in a unique position to commercialize POWERHOUSE™ 3.0 solar shingles."
"We are very pleased to partner with RGS Energy for the commercialization of our POWERHOUSE™ 3.0 product," said Kirk Thompson, Business Director of Dow Solar. "We believe that RGS is well positioned to optimize the market potential for POWERHOUSE™ 3.0 solar shingles system. The design of POWERHOUSE™ 3.0 solar shingles addresses the critical requirements of customers and installers and achieves a price point that will be very competitive." Manufacturing Supply Chain, Sales and Installation Partners.
The patented POWERHOUSE™ 3.0 product includes a base assembly and electrical connector into which a solar laminate is inserted. RGS expects the base assembly and electrical connector will continue to be made by U.S.-based companies. To ensure the commercial feasibility of the product, RGS expects the solar laminate will be manufactured overseas. RGS plans to expand its call center and digital marketing program to aggressively market the product using media that is well suited to demonstrate the ease of installation and aesthetic value of the product, such as television. POWERHOUSE™ 3.0 solar shingle system was designed to enhance its appeal to roofing companies. The new product works with traditional roofing products, making installation simple and efficient. RGS plans to utilize and expand the regional roofing companies used for installation of the earlier generations of POWERHOUSE™ product, as well as enter new jurisdictions beyond the initial 18 where the earlier generations were installed.
About RGS Energy RGS Energy (NASDAQ: RGSE) is a residential and small business commercial solar company since 1978 which has installed more than 25,000 solar power systems. RGS Energy makes it very convenient for customers to save on their energy bill by providing turnkey solar solutions – from system design, construction planning, customer financing assistance, installation, to interconnection and warranty. For more information, visit RGSEnergy.com Information on such websites is not incorporated by reference into this press release. RGS Energy is the Company's registered trade name. The Company files periodic and other reports with the Securities and Exchange Commission under its official name "Real Goods Solar, Inc."