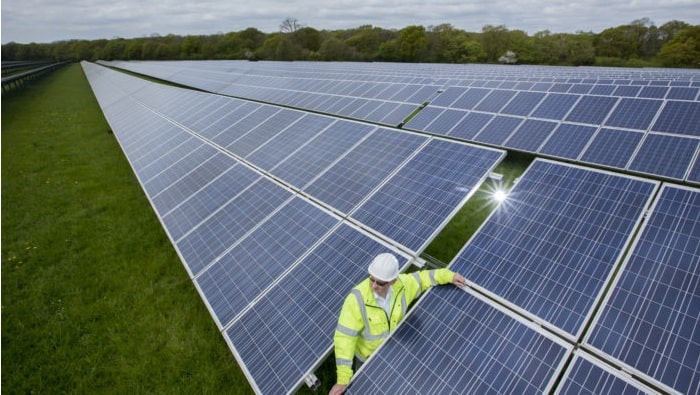 Foresight Group, a leading sustainable infrastructure and private equity investment manager, has appointed technology company Sennen to digitise its entire portfolio of sustainable infrastructure, worth around £6.1 billion.   
Foresight started the digitalisation process with Sennen 12 months ago, beginning with its sustainable energy assets which are located globally.  
Following that success, Sennen's remit has been expanded to include forestry assets, social projects, and sustainable transport infrastructure, including a compressed natural gas (CNG) filling station in Bristol that will be the largest in the UK. 
As a sustainability-led investment manager, Foresight focuses on financing projects that support clean power and resource-efficient systems. As the company's portfolio grows in size and diversity, Foresight needed greater insights into asset performance and data while improving automation. 
Sennen's technology brings complex data on all the different projects, UK and international, into one place so Foresight can analyse performance and report on it quickly and easily. 
Gaby Amiel, CEO and co-founder of Sennen, said: "As an investment manager that is growing fast with millions of pounds worth of assets, Foresight has many duties and ESG responsibilities. Our system tracks and monitors all of this and assures they are fulfilled. 
"Our system has transformed the way Foresight manages its sustainable assets and, now that it is being adopted across all infrastructure projects, they will gain even greater efficiencies and depth of knowledge." 
The new system not only handles project data; it also helps to manage day to day operations. Foresight has a complex supply chain and Sennen's technology can be used by all contractors, which greatly reduces the volume of data exchange and keeps assets running safely and efficiently. 
Foresight is also using Sennen's new acquisitions module, launched this month, which allows asset managers to link data on new acquisitions so that it flows directly into the wider asset management system.  
Ricardo Piñeiro, Partner at Foresight, said: "Delivering robust technology that automates asset management and reporting is absolutely fundamental to achieving our ambitious goals to achieve rapid but sustainable growth.  
"Sennen's system is now at the core of how we manage our sustainable assets so it makes complete sense to roll it out across the broader infrastructure portfolio. The team's ability to understand our needs and respond fast makes this a successful partnership." 
Sennen continues to adapt and develop the system for Foresight with new features now in development, such as work scheduling and risk management. 
Gaby added: "Sennen was born out of a commitment to renewable energy and developing systems for that sector remains central to what we do, but this goes to show that our technology can flex to other needs and can be applied to a whole range of infrastructure projects."