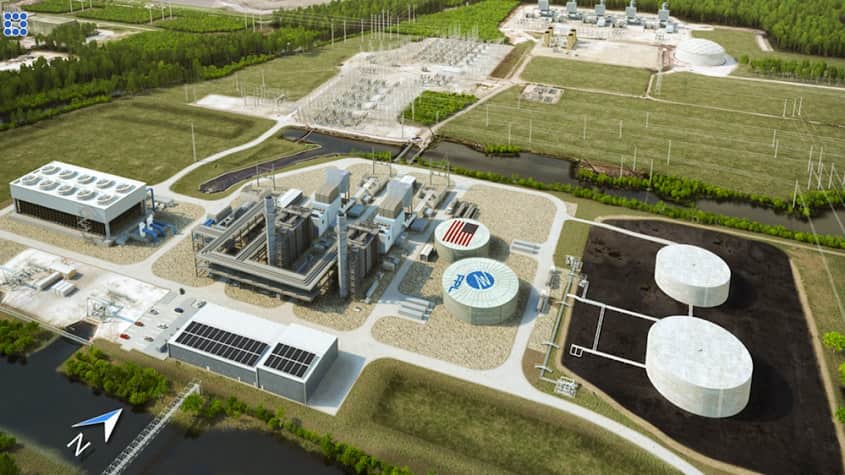 The utility on Thursday also announced the opening of four new solar power plants in Florida, joining four others that FPL opened in January of this year.
The four new solar plants that opened Thursday each have generation capacity of 74.5 MW; they are similar to the four solar projects FPL began operating on January 1.
The solar additions and approval of the new Dania Beach plant are just part of what's been a busy start to the year for FPL. On January 5, the utility officially retired the 1,300-MW St. Johns River Power Park in Jacksonville, its last coal-fired plant in the state. FPL is still part-owner of the coal-fired Plant Scherer in Georgia, which was profiled as the PRB Coal Users' Group's Plant of the Year in the July 2017 issue of POWER.
Electricity has been produced at the Dania Beach site since 1927, when it served as FPL's first power plant. It has been upgraded or repowered three times since, and the current generating units—Units 4 and 5—were last updated about 25 years ago. Some of their components date to the 1950s.
This is a rendering of the proposed Dania Beach Clean Energy Center, which will replace the existing Lauderdale power plant in Florida. Florida Power & Light says the new facility could come online in 2022. Courtesy: Florida Power & Light
FPL said the modernized facility will be similar to its Port Everglades Clean Energy Center, a 1,277-MW gas-fired plant that opened in 2016, replacing a 1960s-era oil-burning plant at the same site. The utility said its investments in modernizing its power generation system since 2001 have significantly lowered its carbon emissions and reduced its use of foreign oil from more than 40 million barrels per year to less than 1 million barrels annually.