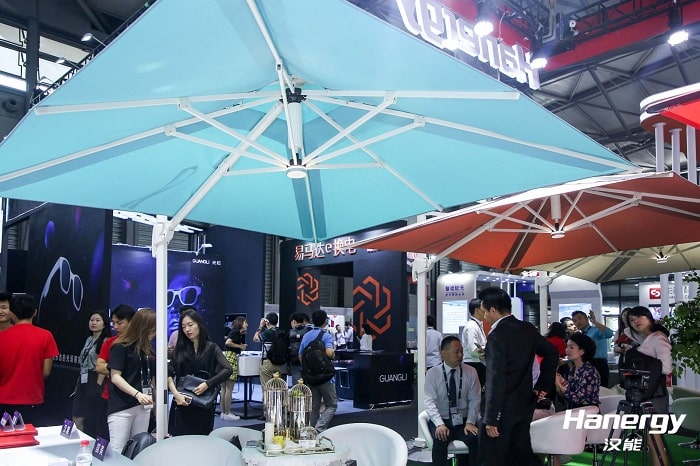 The multinational clean energy company, Hanergy Thin Film Power Group,recently showcased the next-generation of its pioneering mobile energy products at 2019 CES Asia.
As part of a three day event that was held from June 11-13 at the New International Expo Centre (SNIEC) in Shangahai, Hanergy launched its 10 innovative mobile energy products, including HanPower Zip, one of the three new versions of HanPower, a portable solar power-bank product, new versions of Humbrella, the solar-powered parasol and a fresh colorways of HanPack, the solar backpack.
At the event, Hanergy's Humbrella and HanPack were honored with CES Asia Innovation Awards 2019. The illustrious Award honors products that demonstrate amazing ingenuity, unique features and outstanding design in consumer technology.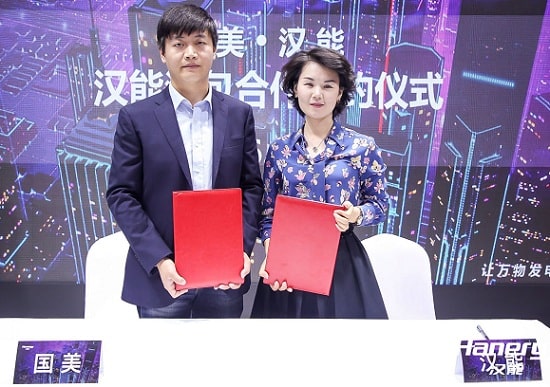 CES Asia is the premier event for the consumer technology industry, showcasing the full breadth and depth of the innovation value-chain in the Asian marketplace. Last year, the trade show welcomed 46,748 attendees, including 529 exhibiting companies and 1,439 media, from 75 countries, regions and territories.
Joining over 550 companies at the exhibition, Hanergy made its headway to technology & design update ofits most promising consumer mobile energy products comprising HanPower, HanPack & Humbrella.
The company introduced three new versions of its HanPower product i.e. HanPower Zip, an all-new small square device with CIGS chips with capacity of 5W, inbuilt with an energy storage part that can be used as wireless charger with storage capacity of 4000mAh; HanPower Plus in-Fun Version which is a threefold device opposed to its predecessor which was fivefold.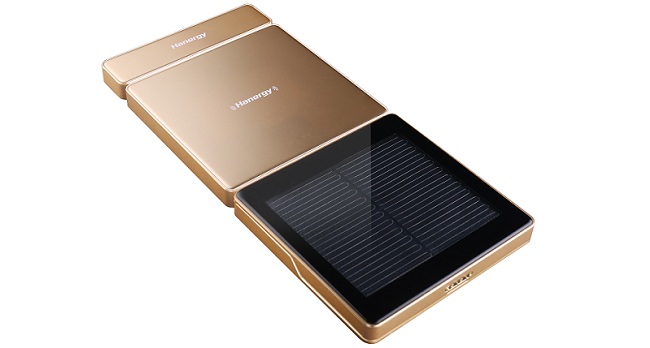 With a drop of its weight by around 33%, the new version is easier to carry and unfold; Big HanPower's two variants-18-fold and 12-fold with capacity of 100W and 50W respectively. Both the variants are advantageous in extreme scenarios or emergency, like field exploration and rescue. They can also be used to charge relatively bigger appliances like vehicle refrigerator and computers.
Similarly, the company unveiled three new models of its HanPack product including HanPack Business-Red, SolarTank-Youth, black and HanPack Narci-Youth, which is black. The new models of HanPack are now available in varied colors and incorporates some design updates to enhance the look and feel of the products. These backpacks use MiaSole thin-film chips and can be used to charge small devices, making it a portable energy station.
Correspondingly, on the showcase were four new models of company's next-gen Humbrella product. For instance, the 2ndgeneration of Humbrella with the pole in the middle features 6-fold canopy instead of 8-fold. The lights shine in 3 colors now instead of only one, making it an apt atmosphere lamp that comes through livelier than its predecessor; another model with the pole on side is more high-end model with bigger size and larger capacity of 52W and has its canopy spin by 360 degrees. With the pole being on the side, customers don't need to make a hole in the middle of the table to put the Humbrella; the other two models launched and presented were the ones Hanergy co-designed with Bahama from Germany and Qinda Umbrella from Zhejiang, China.
Mr. Liu Lin, Chief Marketing Officer of Hanergy Thin Film Power Group said,"We're dedicated to devise ways for a wider application of our thin-film power technology in consumer products, and are open to work with top companies to create more energy efficient products that will change the way of life for consumers. We're hopeful that our participation at CES Asia 2019, and all-inclusive networking opportunities that came with it, will help us strike relevant partnerships to fast track the development of a new era of energy."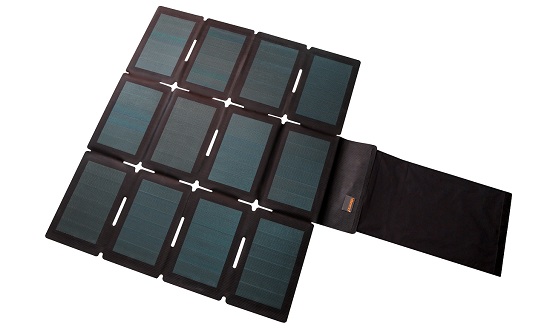 The company claims to have signed three strategic cooperation agreements with Chinese companies to work together on the sales and development of Humbrella, HanPower and HanPack during the exhibition.
At the outset, it signed papers to collaborate with GOME Retail Holdings Limited, on the presentation and sales of HanPack in 100 selected GOME stores nationwide. GOME is one of the largest privately owned electrical appliance retailers in Mainland China and Hong Kong.
Subsequently, the company clinched a sales co-operation agreement with VSTecs for HanPower. VS Tecsis the largest technology product solutions and supply chain services platform in the Asia Pacific.Alongside, it also signed a cooperation agreement with Qinda Umbrella, an umbrella manufacturer from Zhejiang, Chinato co-develop the solar umbrellas.
Hanergy recently attended the world's largest PV trade show SNEC this year in Shanghai from June 4-6. Hanergy along with its four overseas subsidiary companies, namely Alta Devices, Solibro, GES, and MiaSolé, exhibited their latest solar solutions.
About Hanergy Thin Film Power Group Ltd:
Hanergy Thin Film Power Group Ltd is a multinational clean energy company, and a subsidiary of Hanergy Mobile Energy Group Company Ltd. As one of the leading thin-film solar companies in the world, Hanergy Thin Film Power Group Ltd is committed to "Building Mobile Energy". Since 2009, Hanergy has been working relentlessly to integrate worldwide solar technologies, and making a robust investment in research and innovation in the field of thin-film solar power. Thin film solar technologies have been applied to a series of commercial and non-commercial products, including HanTile, HanWall, Humbrella, HanPack and HanPower.
Visit Hanergy's official website to find out more information