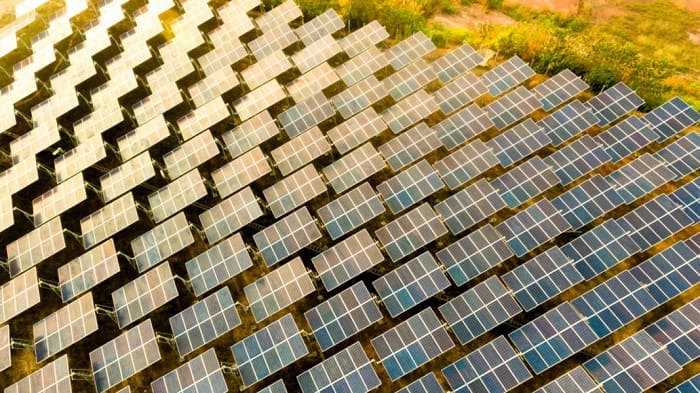 Spanish renewables infrastructure builder Prodiel SL will handle the construction of a 500-MW portfolio of solar projects in Spain on behalf of the UK's Solarcentury.
The task will be performed under a Balance of System (BOS) contract, Prodiel said on Wednesday, adding it will also take care of building the entire interconnection infrastructure for the two power plants.
The 300-MW Talayuela Solar photovoltaic (PV) complex will be built in the Extremadura region of Talayuela and is slated to become one of the largest solar farms on the Iberian peninsula. Works are already underway and are expected to be finalised late this year. Once fully commissioned, the plant's 830,000 PV panels will be capable of generating 570 GWh of electricity per year, which will be enough to meet the annual consumption of over 160,000 homes.
Simultaneously, Prodiel is building the 200-MW Cabrera solar project, located in Alcala de Guadaira, Seville, expecting to bring the plant online before 2021. Its 554,000 PV modules will be installed in four batches that together will produce over 380 GWh of power annually. Their output will meet the power demand of more than 120,000 homes per year.
Solarcentury in January secured GBP 47.6 million (USD 61.9m/EUR 57.3m) in government-guaranteed funding for two projects from the UK's export credit agency UK Export Finance. Its partner in the Talayuela project is Germany's Encavis AG (ETR:CAP).