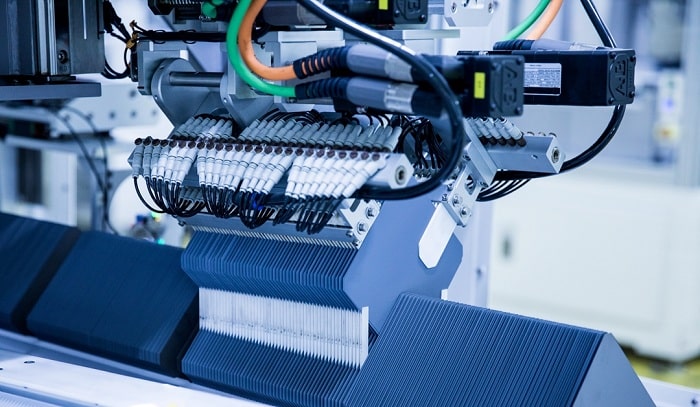 LONGi and six other leading companies in our industry have come together to establish the new M10 silicon wafer standard size (182mm x 182mm).
Over recent years, with the continuous development of technology and production scale, photovoltaics has become one of the world's most competitive sources of power. With this rapid progress, leading companies are actively innovating and developing multiple technology streams to enhance the performance of photovoltaic solar products. Amongst these, high-power modules based on larger size silicon wafers has become one of the main directions of innovation for companies in both the upstream and downstream sectors of the industry.
With the absence of a common standard, however, companies have adopted wafers of varying sizes, resulting in an increase in manufacturing costs throughout the entire industry supply chain, including wafers, cells, modules and auxiliary materials such as glass. This situation has complicated customers' selection processes, the installation of photovoltaic systems and coordination between the industry's upstream and downstream sectors.
To effectively address these issues and accelerate the industry's efficient and standardized development, LONGi is jointly advocating the establishment of a silicon wafer standard – M10 – with a geometric size of 182mm x 182mm, and its inclusion in the specification files of the industry's standards organization. We are confident that this will optimize the use of resources and promote the photovoltaic industry's continued healthy development.
We jointly call upon our industry partners and colleagues to support this initiative and embrace the M10 silicon wafer standard size (182mm x 182mm) in the development of next-generation silicon wafers, cells and module products, thus promoting the establishment of a unified supply chain and standardization of equipment manufacturing and customer applications for the entire industry.
Names of the companies in the joint initiative, listed in no particular order:
Canadian Solar Inc., Jiangsu Runyang Yueda Photovoltaic Technology Co., Ltd. ,Jiangsu Zhongyu Photovoltaic Technology Co., Ltd., JA Solar Co., Ltd., Jinko Solar Holding Co., Ltd, LONGi Green Energy Technology Co., Ltd., Lu'an Solar Technology Co., Ltd.