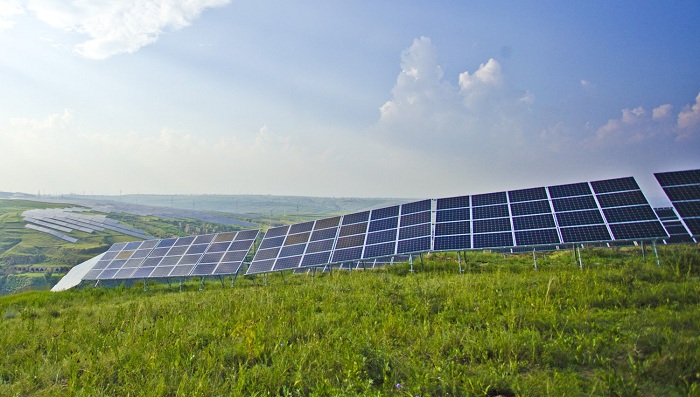 LONGi, the leading global solar energy technology company, has signed a strategic cooperation agreement with China Three Gorges Renewables (Group) Co., Ltd. Under the agreement, the two parties will give full play to their market competitiveness and technological resource advantages in the field of new energy, undertaking comprehensive cooperation in the fields of project development, engineering construction, photovoltaic product manufacturing and supply, system integration solutions, digital operation and maintenance of photovoltaic power stations, thus jointly promoting the large-scale development and application of clean energy around the world.
Chen Xi, Deputy General Manager of LONGi Clean Energy, and Liu Zi, Chief Economist of Three Gorges Renewables, signed the agreement on behalf of their respective companies. Also attending the signing ceremony were General Manager Zhao Guoqing and Deputy General Manager Wu Qiren of Three Gorges Renewables, accompanied by colleagues from the Departments of Planning and Development, Investment and Acquisition, Project Management and Science, Technology and Environmental Protection, together with Li Zhenguo, President of LONGi Green Energy Technology and Kou Jianfeng, Vice President for Greater China, LONGi Solar Technology.
Before the signing ceremony, the two parties held a meeting in a friendly atmosphere, speaking highly of their long-lasting strategic cooperative partnership, and agreeing to uphold the principle of "advantage complementariness, resource sharing and win-win development" for further multi-channel, multi-field and multi-level cooperation. At the meeting, Li Zhenguo introduced LONGi's industrial deployment and advantages in the photovoltaic field, analyzing the current situation and trend of supply and demand in the global market, together with the technical direction of module equipment in the future. He said that Three Gorges Renewables and LONGi clicked with each other in module equipment and project cooperation at an early stage. The two companies have not only a good basis of trust, but also a good basis for project cooperation. He believes that the two parties will certainly be able to "make the cake bigger" together in the future to achieve cooperation and development with greater scale and higher quality.
Zhao Guoqing said at the meeting that the cooperation between LONGi and Three Gorges Renewables in the past years had been very amicable, and LONGi had given great support to Three Gorges Renewables. At present, he said, the company was committed to promoting the development and construction of new energy, with enormous development potential, and pursuing faster, larger-scale and higher-quality development. The two parties were expecting to undertake wider and closer cooperation in areas such as equipment supply, demonstration project development and technical topic discussion.
LONGi and Three Gorges Renewables have maintained a good and close cooperative relationship since 2016. Up to now, the cooperation capacity of the two sides in module equipment and power station development has exceeded 1GW. As the main strategic implementation body of the second principal business of China Three Gorges Corporation, Three Gorges Renewables shoulders the historical mission of developing new energy. Closely centering on the strategic goals of "Wind and Solar Three Gorges" and "Offshore Wind Power Leader", the company has basically formed a business pattern of mutual support and coordinated development, with wind and solar power as the main focus and small and medium-sized hydropower and strategic investment as the supplementary business.