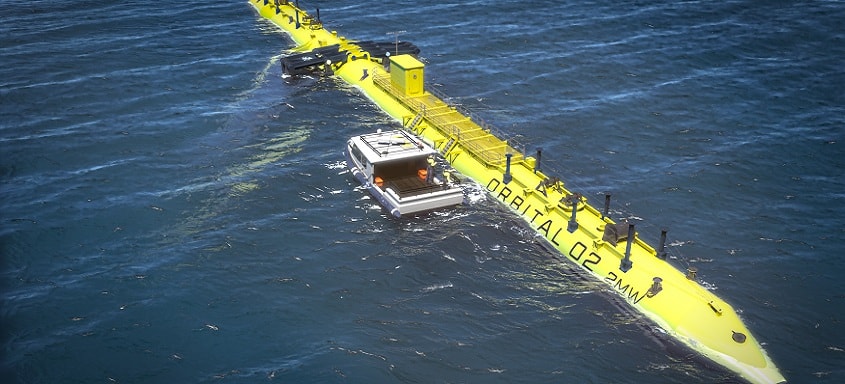 Tidal-stream turbine project attracts £7 millionPeer-to-peer ethical-investment company Abundance has closed its largest fundraising project to date, after raising £7 million for Orkney-based tidal-energy company Orbital Marine Power.
The latter will use the money to build the first production model of its O2 2MW turbine, an innovative floating tidal-turbine platform that can be towed into position — and towed away for maintenance.
The project has already secured a number of supporting grants as well as equity funding, including funding from the Scottish government.
The Abundance offer of 2.5-year debentures with an annual return of 12% attracted 2,278 individual investors, with over half investing via an Innovative Finance ISA for a tax-free return.
The average investment was about £3,000, with the project attracting particularly strong interest from investors in Scotland.
Bruce Davis, Abundance co-founder and joint managing director, said: "2019 promises to be the best year yet for the environmental and social investment sector, and it feels significant that our largest investment to date reached its £7 million target on New Year's Day.
"The UK can rightly claim to be a world leader in tidal generation technology, and our customers have backed it enthusiastically."
With this new investment, Orbital Marine Power (www.orbitalmarine.com) plans to build its Orbital O2 2MW turbine over the next 12 months, for deployment at Orkney's European Marine Energy Centre (EMEC) in 2020.
The Orbital O2 turbine comprises a 73m-long floating super-structure, supporting two 1MW turbines (one on each side).
It will draw upon the success of Orbital's SR2000 turbine, which was launched in 2016 and produced more than 3GWhr of electricity over its initial 12-month test programme at EMEC.