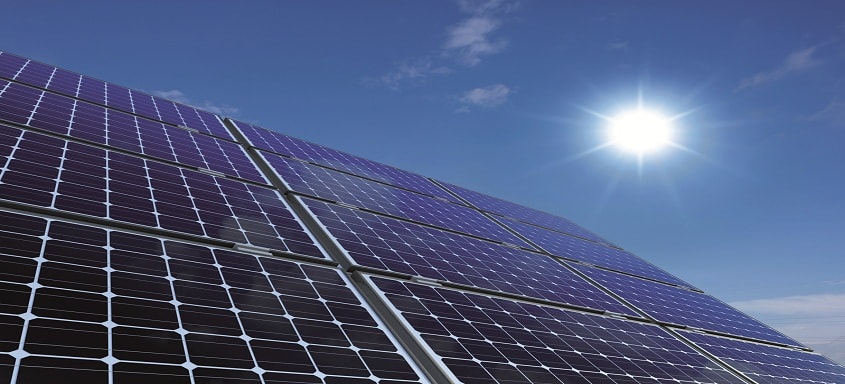 German-based Renusol GmbH is among the fastest  growing businesses on the European market for PV mounting systems. Renusol America was established in January 2011 in Atlanta to service the American market and, along with Renusol GmbH, was acquired by Ohio-based RBI Solar in June, 2014.
RBI Solar 
is now a turn-key supplier of solar mounting systems, specializing in ground mount, roof mount, landfill solar, and custom designed specialty solar structures.
This February, Renusol GmbH is introducing a new ballasted flat-roof mounting system for mounting south-facing photovoltaic panels. The commercial and agricultural building system requires few components and uses especially short rails.
"Renusol is increasingly emphasizing simple mounting systems that can be installed very quickly and comfortably at the construction site," said Sven Kuenzel, managing director of Renusol. "For example, our product developers have opted for an innovative screw joint that works without a nut, meaning that fewer movements are needed. Since the rails are delivered pre-punched, there is also no need to take cumbersome measurements on site, which decreases installation errors."
SolarWorld also offers a wide variety of panel mounting options, including its new EcoX, a rail-less racking system that offers a clean aesthetic, simplified logistics, and "delivers a higher quality installation at a lower-cost-per-watt."
The list of solar panel mounting options is long and has far more manufacturers than we can name in this article. Should you wish to know more, here is Solar Power World's 2014 list of the tops solar mounting products. One thing you can know for certain in this wide world of mounting options: expect more in the way of innovations and competitive pricing.