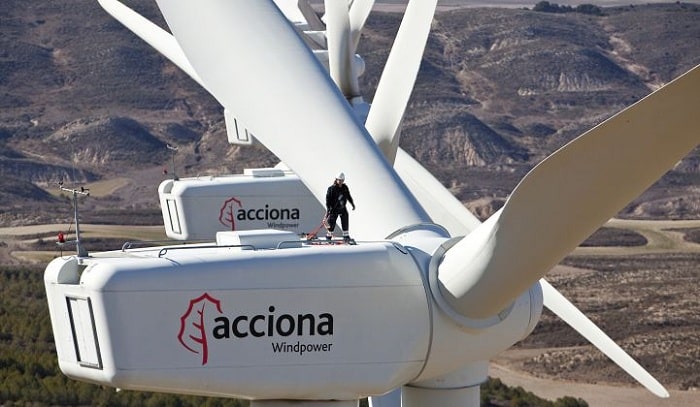 ACCIONA will launch in Chile its open innovation platform, I'MNOVATION, in September to broaden the scope of its corporate accelerator to Latin America. ACCIONA's I'MNOVATION program in Chile is the first to be launched outside Europe, and is intended to integrate the company's innovation approaches developed by its Latin American teams with breakthrough technologies developed by startups and technology partners.
During these weeks, the company is finalizing the list of challenges for which it will request solutions and technological partners through the platform http://www.imnovation.com in business areas in which the company believes there is significant growth potential linked to digital transformation and sustainability.
ACCIONA will select and finance the best projects it receives and the startups will have the opportunity to work with ACCIONA on the development of pilot projects for nearly three months in order to study the feasibility of their solutions. At the end of this period, ACCIONA business unit managers will evaluate the possibility of signing commercial or strategic agreements with startups at a local or international level.
"Chile's prosperous entrepreneurial ecosystem is a chance to provide solutions to future challenges and a suitable forum for creating an innovation hub in Latin America," said Arantza Ezpeleta, General Manager of Technology and Innovation at ACCIONA. "We believe that through the I'MNNOVATION #Startups initiative, ACCIONA can boost Chile's entrepreneurial ecosystem to support the adaptation required by future cities and industries, becoming an innovation promoter in a country that is strategic for us"
Two years and more than 300 startups
The company launched in 2017 its first edition of the I'MNOVATION #Startups open innovation program in Spain. Since then, more than 300 startups from all over the world have introduced technological solutions to respond to the challenges presented by the company through different business units (Construction, Energy, Service, Water, Industrial and Corporate).
In two years, more than 20 startups have been selected to develop pilot projects together with ACCIONA teams, and their findings were submitted to the management teams of the company's different business areas. Two out of three of the selected projects have entered into agreements with a business unit.
The challenges addressed in previous editions include innovative solutions to assist in the digital transformation of wind farm design, just-in-time decision making on construction sites or the digitalization of the operation and maintenance of ACCIONA's infrastructures and assets. Projects were also undertaken on innovative business models for the storage of renewable energy or on the use of data from sustainable mobility services. Proposals have been developed based on technologies such as robotics and artificial intelligence, blockchain or big data, among others.
In 2018, ACCIONA's open innovation program was acknowledged by the European Commission as one of the most innovative at corporate level with the "Open Innovation Innovative Approach Award". Thus, the I'MNOVATION #Startups program was rated as one of the most innovative approaches to establish collaboration agreements with startups in Europe.
ACCIONA's ongoing commitment to innovation, with an innovative intensity ratio of 3% of sales in 2018, has in recent years positioned the company among Europe's top 150 companies in terms of R&D investment, according to the 2018 EU Industrial R&D Investment Scoreboard