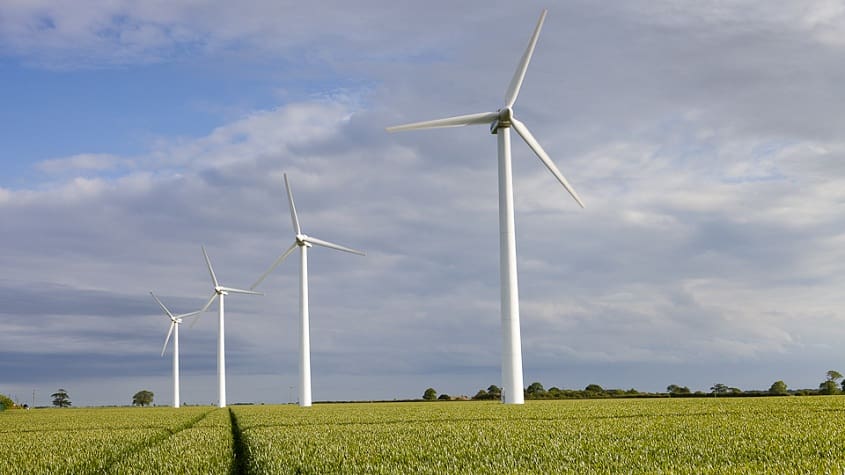 CGN New Energy Holdings, a subsidiary of China General Nuclear Power Corporation (CGN) launched its first maintenance ship for wind power generators at Yangzhou city's Yangtze River dock in Jiangsu province.
Having passed all previous tests, the blue and white vessel printed with the abbreviated name of the corporation was lifted from the bottom support and launched into the water for the first time.
The ship measuring 29.61 meters long and 8.4 meters wide is capable of resisting the wind up to seventh scale and suitable for offshore navigation. As a professional maintenance vessel for wind power generators, the vessel features a high level of security, making it the only one of the same kind that is enrolled in China Classification Society.
The maintenance ship is specially used to maintain the operations of offshore wind turbines. For the first time, the all-rudder propeller is used in small catamaran, greatly improving the handling performance and making it possible to berth at the turbine base with low speed without creating great impact to the foundation.
The enhanced thrust generated by the guide paddles ensures continuous contact between the ship and the foundation of the wind turbine to deliver personnel and equipment to the wind turbine safely and conveniently, overcoming the difficulties that previous ships of such kind cannot carry out maintenance in wind and waves. The ship is also equipped with an offshore wind turbine oil replacement system, overcoming the challenge of changing oil at high altitude.
It will not only facilitate the maintenance work for the offshore wind turbines, but also improve the utilization of wind power plants. It marks a further step for CGN to speed up the development of offshore wind power.
For more information:
CGN is a pioneering enterprise in developing offshore wind power. Since it took part in China's first offshore wind power demonstration project – Shanghai Donghai Bridge, CGN has accumulated sufficient experiences and set up a professional team. In September, 2016, the Rudong Project in Jiangsu province independently developed and operated by CGN was put into operation. The project has cleared several design, equipment and engineering roadblocks. In 2017, two offshore wind power projects – Pingtan Dalian of 300 MW and Yangjiang Nanpeng Island of 400MW – got the approval from local governments to implement, signifying CGN become a leader in developing offshore wind power across the country.