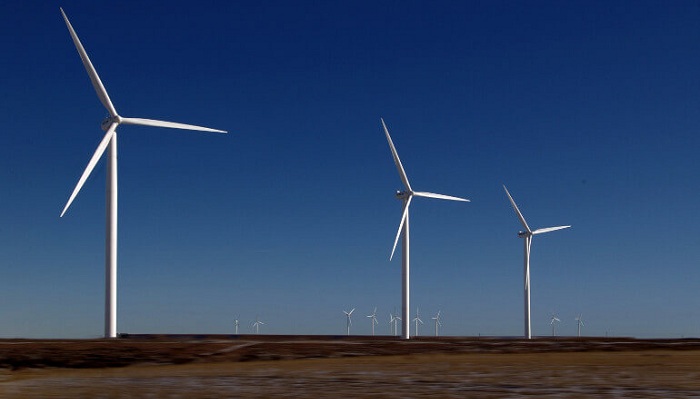 The proposed facility, a joint venture between Swedish state-owned firm Vattenfall and British renewables company Greencoat, will contain 50 turbines, and provide 235MW of power to the Scottish grid, enough to power 170,000 homes.
The South Kyle site, as it has been dubbed, will also generate £38m for the local economy according to Vattenfall, although the immediate future of the facility has been thrown into uncertainty because of Covid-19. The joint venture partners initially planned for the site to begin operation in the first quarter of 2023, although it remains to be seen whether construction and development will begin on schedule.
"In line with UK government guidance to ensure the safety of employees in light of the Covid-19 pandemic, construction for the wind farm will begin once it is appropriate to do so," said Vattenfall, admitting that: "a timeline for construction is yet to be confirmed"..
"Vattenfall is continuously monitoring precautions concerning Covid-19 and currently plan for the wind farm to be operational Q1 2023."
The wind farm is not the only plan to have been derailed by the pandemic, with both Vattenfall and Greencoat experiencing financial and logistical difficulties as the lockdown remains in effect across Europe. Vattenfall announced that, due to uncertainties with regard to the pandemic and its future, it would not be participating in an auction for 700MW of power at the Hollandse Kust Noord wind farm off the Dutch coast. The company already owns four sites at the project, with a combined capacity of 1.5GW, so its reluctance to invest in new developments at the site is significant.
Similarly, Greencoat has struggled slightly in recent weeks. While shares in the company were 0.6% higher at the start of April compared to the previous year, by 22 April the company's shares had fallen by 2.8%. The company has also had to rethink its plans for its annual general meeting, scheduled to take place on Wednesday in Dublin, with strict Irish quarantine laws meaning that only two shareholders will be able to attend in person.
"The company is committed to supporting efforts to limit and delay the spread of coronavirus and the wellbeing of our investment manager, turbine operation and maintenance service providers, site managers and the local communities in which our wind farms are based is our number one priority," said Greencoat.