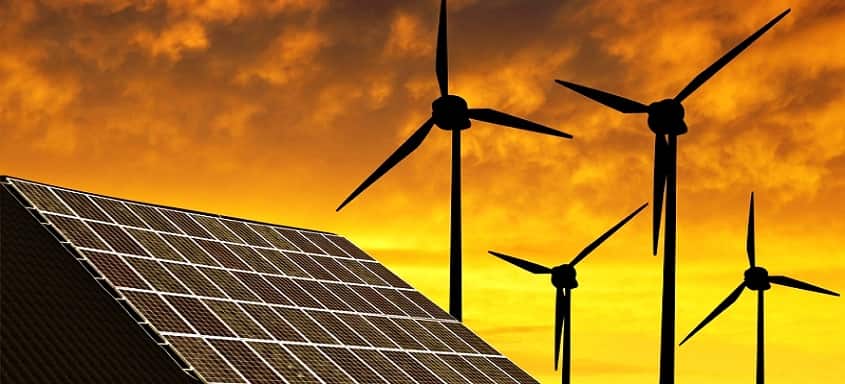 Dr. Rahul Walawalkar, Executive Director of India Energy Storage Alliance (IESA) and President & M.D. of Customized Energy Solutions (India) receives the Renewable Energy India award in the category of Leading Crusader for Energy Storage Solutions at the ongoing Renewable Energy India Expo.
Rahul is sixth and youngest individual to receive Jury's Award at REI. He joins a distinguished group which includes Dr. Pramod Deo, Former Chairperson,
CERC (Lifetime Achievement),Piyush Goyal, Former Minister for Power and New and Renewable Energy (Transformative Leadership in RE), Dr. Upendra Tripathi, Former Secretary MNRE (RE Crusader of the year), Tulsi Tanti of Suzlon (Industry Man of the year) and Rana Kapoor of Yes Bank (Pioneer in RE Funding).IESA member companies namely Sterling & Wilson, Vikram Solar and CleanMax Solar also won REI awards in different categories.
REI awards are an initiative by UBM India to recognize and encourage industry players who strive hard to bring a sea change in India's renewable energy market with groundbreaking innovations and initiatives. These awards are conducted methodically to draw out the best in the industry, with a process driven robust approach with EY as the process advisors and a neutral jury which comprises of industry think tanks who have championed their respective domain expertise from various facets of the renewable energy sector.
This award is latest recognition for Rahul and Customized Energy Solutions team. In 2016, under Rahul's leadership Customized Energy Solutions (CES) team was recognized with Brad Roberts Award for outstanding industry contribution by Energy Storage Association, USA. Independent Power Producers Association of India also recognized CES (India) with Power Innovations Award for 2016 for work done on advancing energy storage in India through India Energy Storage Alliance.
In 2015, Institution of Engineering (India) , Pune Chapter awarded Rahul the prestigious 'DSK Energy Award' for contributions in field of renewable energy. In 2014, Ministry of New and Renewable Energy (MNRE) nominated him on the standing committee for energy storage and hybrids. He was recognized as a 'Legend in Energy' by Association of Energy Engineers at the World Energy Engineering Congress in 2007. Rahul is recipient of Computer Society of India's Young IT Professional Award for 2001 and 2002 Dr. Rahul Walawalkar, Executive Director, IESA, commented, "I am delighted to receive the Leading Crusader for Energy Storage Solutions award. This award is a testament of our efforts in unlocking the potential of India's energy storage, microgrids and EV market. We are working with a vision to make India a global hub for adoption as well as manufacturing of advanced energy storage technologies by 2020. I would like to thank all our members for their continued support and increasing awareness about energy storage, microgrid technologies and EVs in India.
This award comes at a perfect time as Global Energy Storage Alliance announced to celebrate 1st World Energy Storage Day on 22nd September. To commemorate on the 1st World Energy Storage Day, IESA will organize India Energy Storage Policy Forum on 23rd September 2017 at Delhi. The forum will help provide a direct platform for industry and policy makers to interact and debate on the crucial policy decisions that can determine opportunities for energy storage, micro grids and EVs in India".
With Government's initiative on National Mission Electric Mobility Plan, India is working towards cleaner vehicles. To catalyze the movement, IESA would be launching its new initiative- Moving Onwards for Vehicle Electrification (MOVE) with a goal to accelerate building of robust ecosystem for enabling eMobility in India at India Energy Storage Policy Forum.
About India Energy Storage Alliance (IESA):
The India Energy Storage Alliance (IESA) was launched in 2012 to assess the market potential of Energy Storage Technologies in India, through an active dialogue and subsequent analysis among the various stakeholders to make the Indian industry and power sector aware of the tremendous need for Energy Storage in the very near future. IESA aims to make India a Global Hub for research and manufacturing of advanced energy storage technologies by 2020. During past years IESA membership has grown from 5 to 70+ and covers verticals from Energy Storage Manufacturers, Research institutes & universities, Renewable Energy companies and Power electronics companies.
IESA website: www.indiaesa.info
Debi Prasad Das
Director- IESA
Tel- 9699719818
Email- ddash@ces-ltd.com
Swati Gantellu
Assistant Manager- IESA
Tel- 9168429492
Email- sgantellu@ces-ltd.com
About Customized Energy Solutions (CES)
Established in 1998, Customized Energy Solutions assists clients in managing and staying ahead of the changes in the wholesale and retail electricity and natural gas markets. Serving hundreds of clients, Customized Energy Solutions offers best-in-class hosted software solutions and consultative services focused on optimizing energy market operations. CES manages over 5,500MW of generation in total, and is committed to promoting economic development through the advancement of transparent, efficient and non-discriminatory practices in the energy markets. CES empowers clients by helping them better understand and manage the inner workings of energy markets and new technologies. CES provides the highest level of energy information technology and services to clients around the globe.
CES website: http://ces-ltd.com/