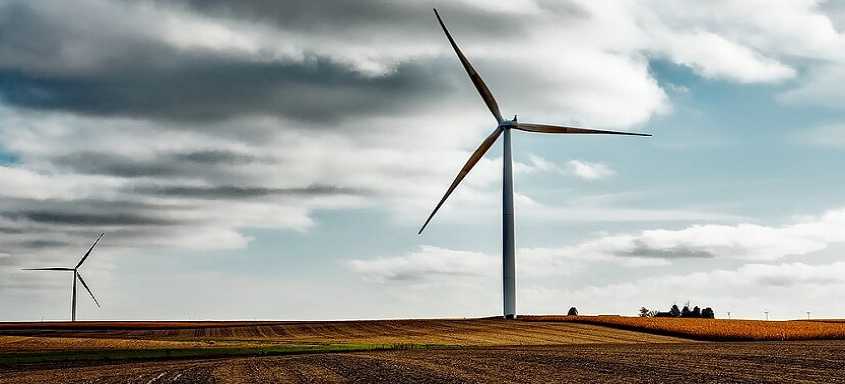 Consumers Energy and DTE Energy said they are accelerating plans to produce cleaner energy in Michigan, targeting at least a 50 percent Clean Energy Goal by 2030– achieved through a combination of investments in at least 25 percent renewable energy, and the remaining through energy efficiency.
In the past year, both DTE Energy and Consumers have announced plans to reduce carbon emissions by more than 80 percent in the coming decades. Leveraging the already aggressive framework established in Michigan's 2016 bipartisan energy law, the state's two largest energy companies are advancing their plans to invest in Michigan. This is in conjunction with an agreement by Clean Energy, Healthy Michigan (CEHM) to place aside a ballot proposal to increase the state's renewable portfolio standard.
Michigan's two energy companies have been cited as industry leaders in their commitment to transform the way they produce energy: retiring coal plants and increasing wind and solar generation. Both DTE and Consumers will demonstrate how they will achieve the 50 percent Clean Energy Goal by 2030 in their respective Integrated Resource Plans.
DTE Energy Chairman and CEO Gerry Anderson and Consumers Energy CEO Patti Poppe released the following statement:
"We appreciate that Tom Steyer and the sponsors of Clean Energy, Healthy Michigan have taken the time to understand our commitment to carbon reduction and how Michigan's energy plan puts the tools in place to achieve this goal in a thoughtful and affordable manner. Our two companies are overwhelmingly in favor of renewable energy and are focused on bringing additional energy efficiency opportunities to our customers. We will continue to work within the framework put forward by our legislature and regulators to build on our environmental initiatives to benefit all residents of the state."
About DTE Energy
DTE Energy is a Detroit-based diversified energy company involved in the development and management of energy-related businesses and services nationwide. Its operating units include an electric utility serving 2.2 million customers in Southeastern Michigan and a natural gas utility serving 1.3 million customers in Michigan. The DTE Energy portfolio includes non-utility energy businesses focused on power and industrial projects, natural gas pipelines, gathering and storage, and energy marketing and trading. As one of Michigan's leading corporate citizens, DTE Energy is a force for growth and prosperity in the 450 Michigan communities it serves in a variety of ways, including philanthropy, volunteerism and economic progress. Information about DTE Energy is available at dteenergy.com.
About Consumers Energy
Consumers Energy, Michigan's largest energy provider, is the principal subsidiary of CMS Energy (NYSE: CMS), providing natural gas and/or electricity to 6.7 million of the state's 10 million residents in all 68 Lower Peninsula counties.