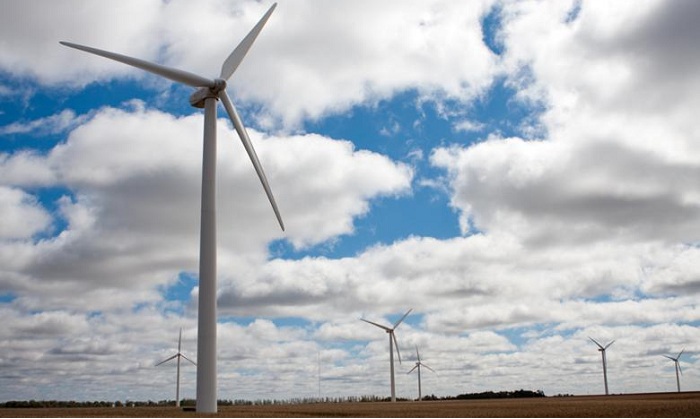 US utility DTE Energy Co switched on the 161.3-MW Pine River wind farm located in Gratiot and Isabella counties in its home state of Michigan.
The wind park's 65 turbines can produce enough electricity to meet the demand of more than 54,000 households while avoiding emissions of close to 300,000 tonnes of carbon dioxide (CO2), the company said Friday.
Chicago-based firm Invenergy LLC was behind the development and construction of the Pine River project. Following completion, it transferred the ownership of the plant to DTE.
DTE's current renewables portfolio comprises 14 wind and 31 solar parks, all constructed in Michigan.
By 2022, DTE intends to install more than 1 GW of new wind and solar in operation, eyeing enough renewable generation to power more than 800,000 households. The investments in renewables will amount to USD 2 billion (EUR 1.8bn) in the coming five-year period as the company plans to more than double its wind and solar capacity.
DTE said that its investments in renewable energy projects since 2009 have reached USD 2.8 billion.