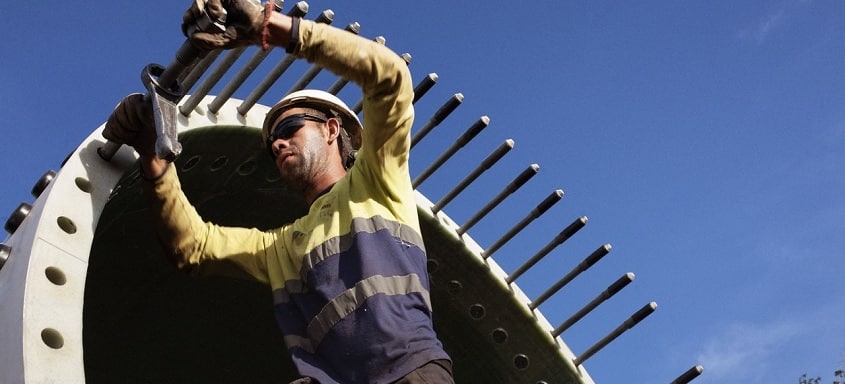 Enel Green Power México (EGPM), the Mexican renewable energy subsidiary of multinational energy group Enel, has started construction of the 200 MW wind farm called Amistad in the state of Coahuila.
"The construction of Amistad is a further step towards the consolidation of our position as a leading player in the Mexican renewable market," said Paolo Romanacci, Enel's Head of Renewable Energies for Central America and General Director of Enel Green Power México. "With the clean energy generated each year by Amistad we will contribute to Mexico's renewable generation target, while avoiding CO2 emissions, equal to those produced by more than 70,000 cars. We are committed to providing clean and sustainable energy in order to benefit both local communities and the country as a whole."
Once built, Amistad will be able to generate over 750 GWh each year, equivalent to the annual consumption needs of around 450,000 Mexican households, while avoiding the emissions of around 435,000 tonnes of CO2 per year. The construction of the new facility, which is supported by a 20-year power purchase agreement (PPA), will require an investment of around 300 million US dollars.
Enel subsidiary EGPM is the largest renewables operator in Mexico in terms of installed capacity and project portfolio. The company operates 728 MW of installed capacity, of which 675 MW is wind power and 53 MW hydropower. Additionally, EGPM is set to begin construction of three solar PV projects with a total capacity of around 1GW*: Villanueva 1 and Villanueva 3, both located in the State of Coahuila, will have a combined installed capacity of 754 MW, while Don José in the State of Guanajuato will have an installed capacity of 238 MW. The company is also set to build the 93 MW wind project Salitrillos in the State of Tamaulipas.