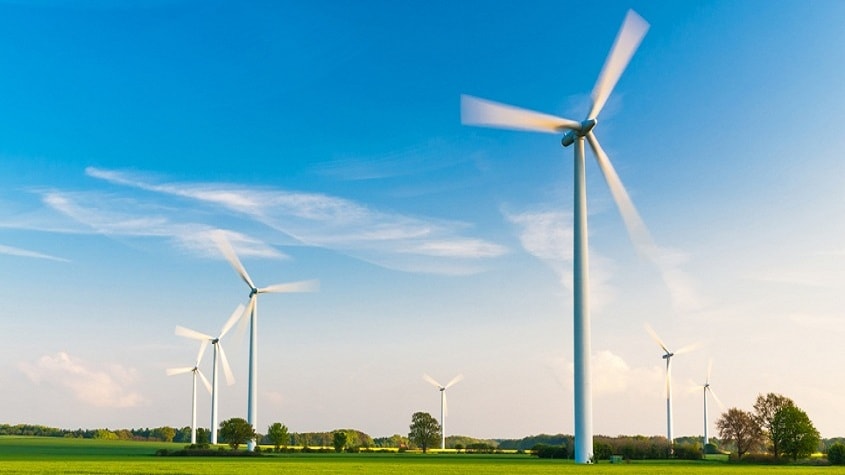 FUTUREN, an independent producer of wind power, is actively pursuing the implementation of its project portfolio in France. After having ordered turbines last August, FUTUREN secures a bank loan and launches the construction works for its Courant-Nachamps project.
The Courant-Nachamps project is located on the territory of the Courant and Nachamps municipalities, in the Charente-Maritime department, in France. With 7 wind turbines delivering a unit capacity of 3 MW, the total installed capacity of the wind farm will reach 21 MW.
The bank loan is a non-recourse long term loan secured by the future cash-flows that will be generated by the wind farm.According to the planned schedule, construction works started in March 2017. The wind farm is planned to be commissioned in the beginning of 2018.
Once in operation, the future wind farm will generate green electricity covering the domestic electricity needs of almost 24,000 households each year.Next publication: FUTUREN will publish its 2016 annual results on March 24, 2017 (after market close).
About FUTUREN
FUTUREN is an independent producer of wind energy, active over the entire wind value chain. The Group develops, builds and operates wind farms in four countries: Germany, France, Morocco and Italy. In total, the Group operates 746 MW for its own account and for third parties.
Elodie Fiorini
General Secretary
Tel: +33 (0)4 42 906 596
e.fiorini@futuren-group.com
French Société anonyme (public limited company with Board of Directors) with a share capital of €22,693,545.00 Registered office: 6 rue Christophe Colomb – 75008 Paris – France Administrative address: Europarc de Pichaury – Bât. B9 – 1330, avenue JRGG de la Lauzière – BP 80199 – 13795 Aix-en-Provence Cedex 3 – France Tel: +33 (0)4 42 904 904 – Fax: +33 (0)4 42 904 905 – www.futuren-group.com