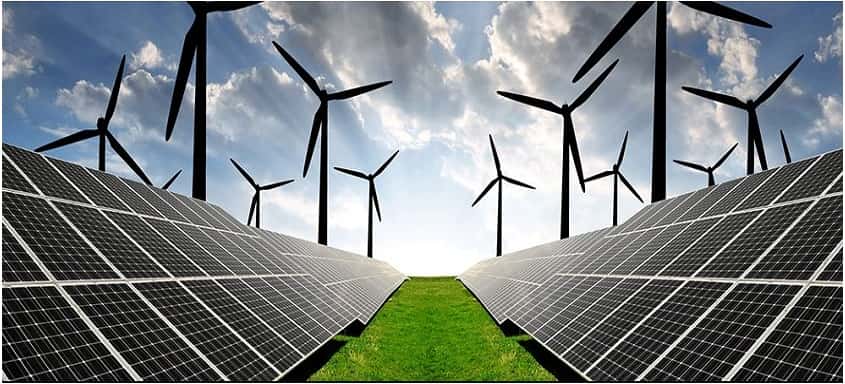 ENGIE will build and operate the Sainshand wind farm in Mongolia, its first renewable project in the country, located in the Gobi desert.
This project, which is the third privately financed farm in Mongolia, will support the government's objective to evolve towards a greener economy and a better environment. A USD 120 million project financing package has recently been signed by a group of international investors and financial institutions to develop the project.
The Sainshand wind farm will have a total installed capacity of 55 MW and will provide the equivalent of the electricity consumption of 130,000 people in Mongolia. Construction – which will be overseen by Tractebel, ENGIE's engineering arm – will start this summer, with commissioning of the plant in the second half of 2018.
Once operational, the farm will make a significant contribution to reducing Mongolia's carbon emissions and cater for expected increased power demand in the country. The scheme will enlarge Mongolia's renewable energy capacity and help the government to achieve its goal of renewable energy representing 20% by 2020 and 30% of all power by 2030.
Paul Maguire, CEO of ENGIE Asia-Pacific, said: "ENGIE's ambition is to provide energy access-for-all through clean and renewable energy sources, especially to developing communities. Mongolia is facing an energy challenge due to increasing demand from industrialization and urbanization. As our first renewable energy project in Mongolia, ENGIE's investment in the Sainshand wind farm is consistent with our vision of leading the global energy transition, and the drive for decarbonisation will significantly contribute to powering the country's energy needs in a sustainable way."
The Sainshand wind farm, located 450 km south-east of Ulaanbaatar nearby the Sainshand City, capital of Dornogobi Province, will boost the local and national economy through job creation, fiscal contributions and the supply of clean energy.
The project has been developed in consultation with local communities and a detailed environmental impact assessment has been approved by the relevant national authorities. Financing has been agreed following preparation of a comprehensive environmental and social management system compliant with international standards such those of the EBRD, EIB, International Finance Corporation (IFC) and the Equator Principles.
The ENGIE Group is the largest independent electricity producer in the world with 112.7 GW of installed capacities, of which 20% from renewables. It aims to reach a 25% contribution from renewables to its global energy generation portfolio in 2020.
About ENGIE
ENGIE develops its businesses (power, natural gas, energy services) around a model based on responsible growth to take on the major challenges of energy's transition to a low-carbon economy: access to sustainable energy, climate-change mitigation and adaptation and the rational use of resources. The Group provides individuals, cities and businesses with highly efficient and innovative solutions largely based on its expertise in four key sectors: renewable energy, energy efficiency, liquefied natural gas and digital technology. ENGIE employs 153,090 people worldwide and achieved revenues of €66.6 billion in 2016. The Group is listed on the Paris and Brussels stock exchanges (ENGI) and is represented in the main international indices: CAC 40, CAC 40 Governance, BEL 20, DJ Euro Stoxx 50, Euronext 100, FTSE Eurotop 100, MSCI Europe, DJSI World, DJSI Europe and Euronext Vigeo (World 120, Eurozone 120, Europe 120 and France 20).
Press contact:
Tel. France: +33 (0)1 4422 2435
Email: engiepress@engie.com
Investor Relations contact:
Tel. : +33 (0)1 4422 6629
Email: ir@engie.com