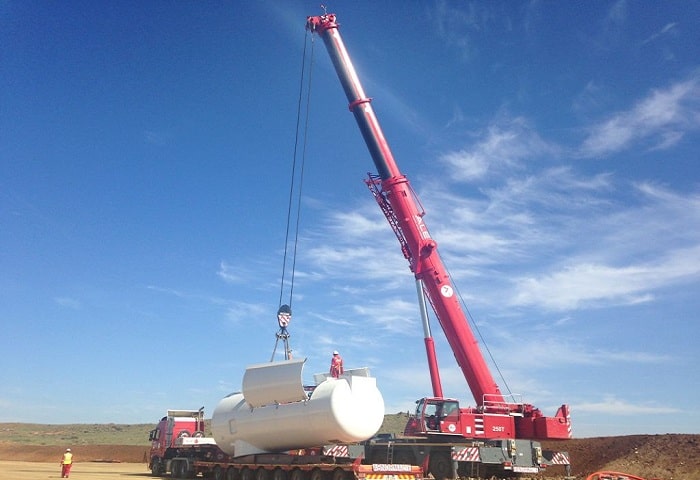 ALE's K1650L tower cranes have begun work to install wind turbine generators (WTG) near Port Augusta in southern Australia, where they will help to power 155,000 homes.
It is the first time this type of crane has been used for wind turbine installation in Australia. ALE has brought two of the innovative cranes to the country, where one recently commenced work at Lincoln Gap Wind Farm.
The K1650L tower crane was selected for the project due to its high wind speed tolerance and small footprint. The crane's compactness means the size of hardstand can be reduced by more than 50% in comparison with other cranes widely used in the wind industry, allowing cost and time savings in civil works.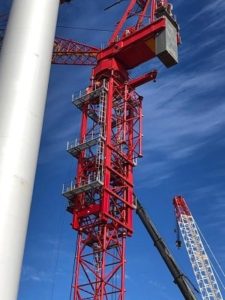 This also helps to reduce the crane's environmental impact – a particular benefit for Australia, where several wind farms are planned close to forested areas. Being able to significantly shorten the boom up and down area is a great contribution to overall project efficiency because less space needs to be cleared to position the crane.
ALE has been contracted to install 14 WTGs at the Lincoln Gap Wind Farm site, which will begin commissioning the first of its 59 wind turbines later this year.
ALE previously utilised the advantageous capabilities of these tower cranes in Thailand, where, with a hub height of 162m, they were used to install the tallest WTGs in South East Asia.
ABOUT ALE
ALE has a Smarter, Safer, Stronger solution to any heavy transportation or lifting challenge, no matter how complex. Our specialised engineering teams, large fleet of innovative equipment and global network of operating centres allow us to bring an intelligent and flexible approach to projects across a wide breadth of industry sectors. This means that clients trust us to help them achieve feats that were once considered impossible, and we have often broken records in doing so.
Developed by our own R&D team, the Innovation Series features world leading lifting and jacking capabilities that have helped to reduce schedule and risk for a range of major projects. This is coupled with an extensive fleet of heavy cranes, specialist transport and installation equipment that allows us to work Smarter, Safer and Stronger regardless of project size or scope.