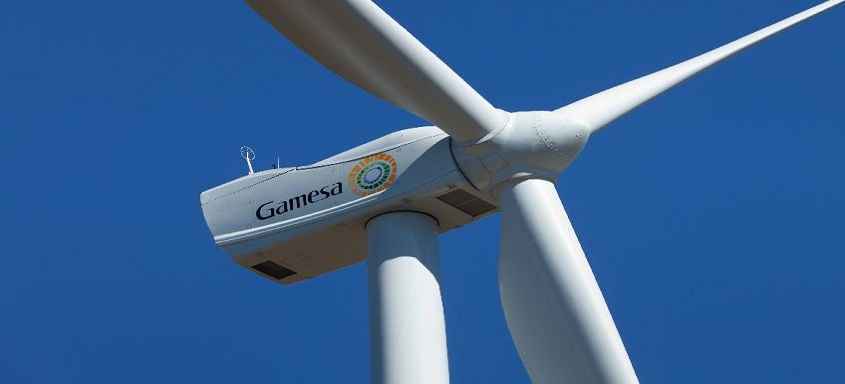 The company will install 18 of its G132-5.0 MW turbines (90 MW) at a wind complex being developed by Sinohydro.Gamesa has achieved a fresh milestone in its sales and product strategy, having received the first order for the new G132-5.0 MW1, the company's largest turbine.
The agreement reached with the renewable energy subsidiary of Sinohydro, one of China's largest manufacturing groups, also constitutes the début order for the supply of turbines from the 5-MW platform in Asia, specifically in China. Under the terms of the contract, Gamesa will supply, install and commission 18 of these turbines (90 MW) at the Nangang wind complex located in Tianjin.
"This contract marks an important strategic landmark for Gamesa: not only is it the maiden order from the 5-MW platform in Asia, it is the first signed order for the G132-5.0 MW", explained Álvaro Bilbao, Gamesa's CEO in China.
The turbines will supplied during the last quarter of 2017 and commissioned during the first quarter of 2018.
The Gamesa G132-5.0 MW, power and innovation
The 5-MW platform is one of the most powerful in the onshore market. The G132-5.0 MW turbine comes with a blade length of 64.5m and a rotor diameter of 132m. In addition, it is designed with redundant modules, guaranteeing reliable performance and maximising energy output, thereby streamlining the cost of energy.
The turbine also stands out for its light weight, which reduces the cost of related wind farm civil engineering work. The G132-50 MW turbine is capable of generating enough energy to supply 5,000 households a year. Last May it received type certification from DNV GL, thereby culminating the certification process and endorsing the turbine's technology.
In addition to its 132m rotor, capable of generating power in medium and strong wind conditions, the 5-MW platform can also be configured with a 128m rotor featuring the firm's patented Innoblade technology, enabling the manufacture of the blades in two segments for assembly when the facility is being erected in order to facilitate the transportation and installation of the turbines.
Gamesa in China
Gamesa's presence in this market, where it was the number one non-Chinese OEM by capacity instalments in 2015, dates back 16 years. In total, the company has supplied more than 4,000 MW in China to date. The region accounted for 13% of the company's total sales volumes (measured in MW) in 2015.