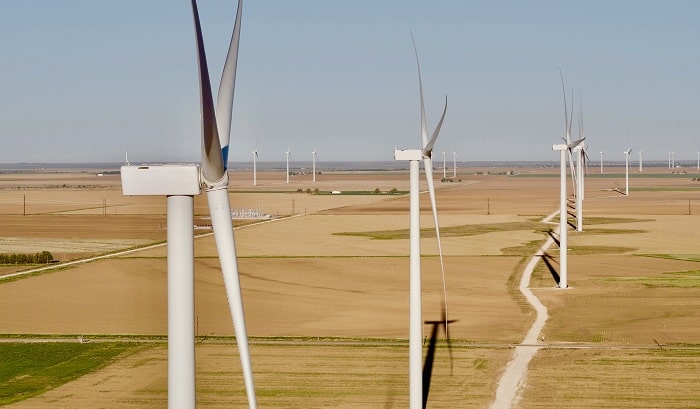 GE Renewable Energy will be supplying Cypress 5.3 MW turbines to Lithuania in what is said to be the first significant subsidy-free development in the Baltic states.
GE will contribute 13 of its largest onshore wind turbines to create the 68.9 MW E energija Telšiai onshore wind farm, which will power the equivalent of 78,300 homes in Lithuania and will be located approximately 250 km northwest of the country's capital Vilnius.
GE's 5.3-158 turbine offers up to a 50 percent increase in annual energy production at a low cost compared to other energy sources. In fact, wind power costs around one to two cents per kilowatt-hour after the production tax credit, according to the U.S Department of Energy.
GE's Cypress turbines are also much more powerful and sustainable compared to the company's 2 MW and 3 MW fleet. The two-piece blade design, a revolutionary technology in the field, enables manufacturers to create longer-length blades and improves logistics to offer more siting options.
By using longer blades, the company also helps drive down the turbine's levelized cost of electricity, which is based on wind resource and project costs. The design helps the turbine deploy at a higher height where there are greater wind speeds, while the blades' longer lengthallows them to produce significantly more energy.
Since the longer blades can be assembled on-site, they also make the turbines much more cost-effective. In turn, this mitigates the cost of logistics, permits and transportation.
Even the blade tips themselves offer greater flexibility to address site wind conditions by altering the air loading and centrifugal effects. Each turbine uses a full-scale converter to capture wind energy at any speed more efficiently. GE's Cypress turbines also meet the requirements for customers according to noise or height regulations.
The proprietary design and on-site assembly will allow these larger turbines to be installed in locations that were previously inaccessible or locations with light to moderate wind speeds.
With support from Estonian state-owned utility company Eesti Energia AS and its 10-year Power Purchase Agreement with GE, GE Capital's Energy Financial Services and partner E energija will cosponsor the onshore wind farm project. E energija is a Lithuania-based developer of renewable energy projects and technologies.
The companies reached financial close with Sweden's SEB Bank in early August.
GE is also providing a 25-year Full Services Agreement with E energija Telšiai onshore wind farm. This is the first investment by GE Energy Financial Services in the Baltic region but it won't be the last as the company is expecting to invest further in the area.
The project's initial civil and electrical work began in July 2020, with the first turbine delivery of GE's Cypress platform expected in April 2021. The project is set to be commissioned by the end of 2021.