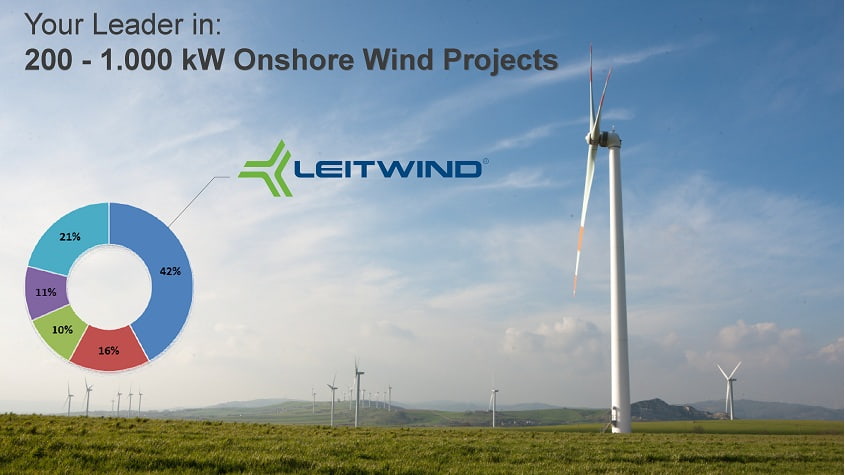 On October 2017 GSE has carried out a study to analyze Italians wind turbine supply market. LEITWIND is a leader in the segment 200 – 1,000 kW with a market share of 42%, followed by Enercon, Vestas, Gamesa and other manufacturers.
LEITWIND has already installed 133 wind turbines in Italy and is also increasing its presence in other European countries such as Poland and Greece, and also outside. On June 2017 LEITWIND signed the contract for the supply of its biggest turbine in the portfolio, the LTW101 3 MW, in Alexandroupolis (Greece).
With the hub height of 93,5 m and a rotor diameter of 101 m, the LTW101 is the ideal turbine for the site. LEITWIND could also extend its market presence in Turkey with the installation of 4 turbines in Corum.
In addition to site construction, LEITWIND's value chain covers also research and development, various production and distribution sites and provides competent service and maintenance solutions. For More Information: www.leitwind.com