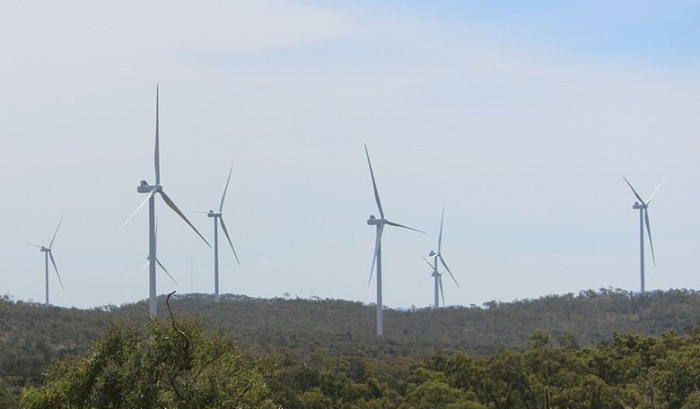 A huge new $395 million wind farm is to get underway in Hawke's Bay this year. Meridian Energy has said its Harapaki Wind Farm, in the Maungaharuru? Range northwest of Napier, will get underway in the second half of this year.
It will be New Zealand's second-largest wind farm with 41 turbines, each 145 metres high, generating 176 MW of renewable energy, enough to power more than 70,000 average households.
The construction will take around three years and is expected to create 260 new jobs.
Meridian Energy Chief Executive Neal Barclay says the decision to commence construction is a sign of confidence that clean energy infrastructure can deliver strong economic benefits.
The announcement comes seven months after the company put the plan on ice last year amid concerns the Tiwai Point aluminium smelter might close this year.
Consents to build wind farms at the site, alongside the Napier-Taup? Road, were granted in 2005.
The consents were issued to Hawke's Bay Wind Farm and Unison Networks.
The consents were purchased by Meridian in 2010 and 2011, and combined as one site. The consents were extended and now expire in late 2023.
Barclay said New Zealand will need to build more grid-scale wind generation every year to reach its international and domestic emissions targets and meet demand as transportation and industry move from fossil fuels to clean energy.
Barclay said Harapaki would use advanced wind turbines from Europe to set new benchmarks for wind turbine efficiency and sustainable construction practices. Design reviews have lowered the amount of concrete and steel needed in construction, reducing the overall carbon footprint of the project by over 30 per cent.
"Our vision is for Harapaki to be New Zealand's most sustainable wind farm and one that delivers transformative economic growth and advances our goals for climate action," Barclay said.