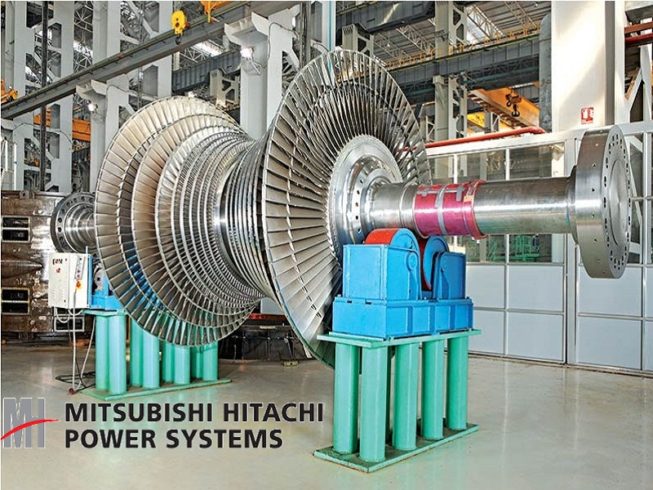 Mitsubishi Hitachi Power Systems Ltd (MHPS) has received an order for a steam turbine and generator set with a rated output of 49 megawatts (MW) for Chang Chun Petrochemical Co Ltd. of Taiwan.
The machinery on order will become the core equipment of a coal-fired cogeneration system expansion project underway at the company's Miaoli Plant in Miaoli City. The new plant equipment is scheduled to go onstream in the first half of 2018.
Chang Chun Petrochemical's Miaoli Plant is located approximately 100 kilometers southwest of Taipei. Installation of the new cogeneration facilities at the existing plant is targeted at increasing its power and steam supply capacities in tandem with expansion of the plant's production lines.
Based on the newly concluded agreement, MHPS will supply a double extraction-condensing turbine capable of generating electric power and two types of process steam, plus a condenser, generator and other major core and ancillary equipment. Mitsubishi Corporation will handle the trade particulars.
Chang Chun Petrochemical is a member of the Chang Chun Group, one of Taiwan's leading petrochemical conglomerates. With headquarters in Taipei, the company has plants in Miaoli, Kaohsiung and Yunlin County. MHPS previously supplied the core equipment of three existing generation facilities currently in operation at the Miaoli Plant, and to the Chang Chun Group as a whole the Company has a delivery track record of seven steam turbines and five boilers. The new order reflects the Chang Chun Group's high evaluation of the reliability of these earlier installations.
Going forward, MHPS will further step up its marketing activities in the global and domestic markets for industrial in-house power generation and cogeneration systems, as a way of contributing to infrastructure building in countries and regions everywhere.
About Mitsubishi Hitachi Power Systems, Ltd
Mitsubishi Hitachi Power Systems, Ltd. (MHPS) was formed on February 1 2014, integrating the thermal power generation systems businesses of Mitsubishi Heavy Industries, Ltd. (MHI) and Hitachi, Ltd. in a quest to further enhance their social response capabilities in all respects. These include the technological strength to create new products of outstanding quality and reliability, the comprehensive strength in engineering to oversee projects in regions across the globe, and finely honed sales and after-sale servicing capabilities. MHPS aims to come out a winner in global competition and achieve a solid position as a world leader in thermal power generation systems and environmental technologies. For more information, please visit www.mhps.com.
Contact:
Mitsubishi Heavy Industries
Hideo Ikuno
h.ikuno@daiya-pr.co.jp 
+81-3-6716-5277